LAHORE SMART CITY-THE FIRST SMART CITY IN LAHORE
Lahore Smart City is the first smart mega residential and real estate project emerging in the landscape of the Lahore city. Lahore Smart City is listed as the 2nd smart city project in PAKISTAN (the first one is Capital Smart City Islamabad),5th  in ASIA and the 22nd project in the world.
This smart city is the most popular and amazing project because of its environmental friendly surroundings, smart features, potential infrastructure and providing maximum state of the art amenities in a very affordable and minimum budget. Here is a complete guide on Lahore Smart City Payment Plan.
The facilities presented are a dream come true for the residents of Lahore Smart City, moreover, they work with the best developers, architects and planners around the world.
DEVELOPERS AND OWNERS
It is the main and the most important thing to have an in-depth look at the developers and owners of a housing project while investing because it enhances your trust in the project.
This Smart City is the joint venture between HABIB RAFIQ Pvt. Ltd.(HRL) and FUTURE DEVELOPMENT HOLDING Pvt. Ltd.(FDHL Both of them have combined their expertise and resources to make this mega housing project Lahore's 1st smart city project. FDHL and HRL are extremely well known for the execution of their real estate projects.
The developers have a brilliant and successful background story named CAPITAL SMART CITY in Islamabad that is developing day by day speedily.
HABIB RAFIQ PRIVATE LIMITED (HRL)
Habib Rafiq Pvt. Ltd. is one of the oldest and topmost constructions and development groups based in Pakistan for the last 60 years. HRL is recognized as a trusted name and trendsetter in the market of Pakistan for the last 15 years. HRL has achieved international confidence and earned the ISO 9000 certification due to its quality management process.
HRL is considered such a name of trust, honesty and professionalism that any developer who worked with HRL feels honoured and proud.HRL have a high level of well-trained experts in the fields of architecture and successful professionals for their construction and development projects.
EXPERTISE IN HABIB RAFIQ PVT. LTD.
HABIB RAFIQ PVT. LTD. has a wide range of expertise for market competition in different fields such as
Oil and gas supply.
Aviation and airport.
Engineering of water resources.
Chemicals and petrochemicals.
Housing, roads and infrastructure.
Energy and power.
Buildings.
PROJECTS OF HABIB RAFIQ PVT. LTD.
HRL is the most trusted group in development and construction that people feel lucky and honoured to be a client of Habib Rafiq Pvt. Ltd. Following are the currently running projects of HRL:
Bahria Expressway Rawalpindi.
Grace land housing Islamabad.
D-point car parking plaza Lahore.
DHA Phase 1 Islamabad.
Al Hamra Avenue Islamabad.
Shaheen Complex Lahore.
Convention centre Islamabad.
Tetra Pak Lahore-2 project.
Kasur tannery pollution control.
FUTURE DEVELOPMENT HOLDINGS PVT. LIMITED (FDHL)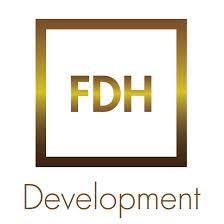 Future Development Holdings Pvt. Limited is also known as FDHL. Future development holdings Pvt. Ltd. is a real estate developer and asset management company operating in Pakistan.FDHL is one of the best professional property developers that assist in producing bright and smart cities to not only provide lavish and modern housing but rewarding and innovative consultancy to its clients.
FDHL is registered under COMPANIES ORDINANCE 1984. Many national and international groups have joined their hands in the formation of Future Development Holdings Limited.
FDHL is a combination of two organizations, CHINA LIAONING INTERNATIONAL ECONOMIC AND TECHNICAL COOPERATION GROUP CORPORATION LTD. (CLIC) and ENGINEERING DIMENSIONS PVT. LIMITED (EDL). Both of these management and technological groups work together with combined expertise.
FDHL have decades of experience in the fields of development and construction and has delivered some of the most renowned and successful projects in the history of Pakistan
SURBANA JURONG
To maximize the efficiency and efficacy of Lahore Smart City, a Singaporean firm, SURBANA, is hired to serve as a master planner for Lahore Smart City.
The government of Singapore established this company in 2015.it is one of ASIA's leading urban, industrial and infrastructure consultant companies.
SURBANA international consultants and JURONG international holdings are the two main components of this renowned firm. SURBANA JURONG has a glorious history of 50 years with almost 14500 employees working in 130 offices around the world.
DESIGN CONSULTANTS
Besides HRL, FDHL and SURBANA JURONG, there are many other design consultants included in the development process of this Smart City are
Cracknell
Harradine Golf
Troon golf
DSA architects international company Smart Future
Design men consulting engineers
Arquivio architects
LAHORE SMART CITY LOCATION
According to the latest updates, the location of Lahore smart city is located at the vibrant EASTERN BYPASS LAHORE which is accessible through Grand Trunk Road (G.T ROAD) and Lahore Sialkot Motorway. It is easily accessible through M-2 Lahore Islamabad Motorway. Lahore smart city also has very easier access to the Lahore Ring road that connects the society with the rest of the city.
The commercial plots of Lahore Smart City are strategically located close to the N-5, NATIONAL HIGHWAY KALA SHAH KAKU RAILWAY STATION and LAHORE BYPASS.
The planners and developers of the society have taken the initiative to locate the society a little outside of Lahore to avoid the hustle and bustle of Lahore. But every major commercial area and other facilities like parks, educational institutes, hospitals and shopping clusters are a few minutes' drive away.
NEARLY ACCESSIBILITIES OF LAHORE SMART CITY
Lahore Smart City directions are easily accessible as follows
200 metres drive away from KALA SHAH KAKU INTERCHANGE.
4 minutes drive away from GRAND TRUNK ROAD (GT ROAD).
5 minutes drive away from M-2 Lahore Islamabad Motorway.
5 minutes drive away from KALA KHATIE NARANG MANDI LAHORE, BALKHAY SHEIKHUPURA.
8 minutes drive away from HARDOSOHAL MUSLIM ROAD.
10 minutes drive away from the M-11 motorway
11 minutes drive away from Lahore-Sargodha Road.
18 minutes drive away from DHA LAHORE
18 minutes drive away from LAHORE INTERNATIONAL AIRPORT.
22 minutes drive away from Lahore Ring Road L-20.
40 minutes drive away from GUJRANWALA.
NEARBY PLACES AND LANDMARKS
UET new campus
GCU (Govt. College University)
UHS (University of Health Sciences)
Kala Shah Kaku
Rana town
Badshahi mosque
Tomb of Jahangir
Ferozwala
Shahdra
Kala Shah Kaku railway station
LAHORE SMART CITY NOC
Lahore smart city is an approved residential housing project that has NO OBJECTION CERTIFICATE (NOC) from LAHORE DEVELOPMENT AUTHORITY (LDA).
TOTAL AVAILABLE LAND OF LAHORE SMART CITY
The area of Lahore smart city consists of 20,000 kanals available for both residential and commercial projects.
STATE OF THE ART AMENITIES IN LAHORE SMART CITY
Although the planners and developers have not revealed the features and amenities of Lahore smart city but they have hinted that they may be much more similar to CAPITAL SMART CITY. The state-of-the-art amenities of Lahore smart city include
Gated society.
Hospitals.
Community Parks and lakes.
Jamia and sector Mosques.
24/7 supply of water, Gas and Power.
Advanced level security.
cinemas.
Underground electrification.
5-star Hotels and resorts.
Shopping malls and complexes
Metrobus system.
Green and clean surroundings.
warehouses.
Modern and lavish housing plans.
Sports complexes and community clubs.
Overseas block.
Aviation point.
Hills vista.
Recreational use of empty places.
Bus and public transport stations.
18-hole golf course.
Topnotch infrastructure.
Water and sewerage treatment plant.
Load shedding-free environment.
24/7 CCTV with facial and object recognition cameras.
Smart applications and software programs for weather, electricity, internet, traffic control systems etc.
Firefighting system.
State of the art gymnasium.
Waterfall park.
Smart homes and villas.
Education accessibility.
Wide roads and spacious main boulevard.
Smart street lights.
Smart waste management system.
Wifi zones throughout society.
Madame Tussaud's Pakistan.
18 land boulevards.
Dancing fountains
Open-air theatre
200 feet main boulevard.
SMART FEATURES THAT MAKE "LAHORE SMART CITY" THE SMART CITY
The main aim of the society is to uplift the living standards of people and to facilitate them according to smart information and technology infrastructure. Lahore Smart City will have modern and creative smart features that make society really smart and attractive for residential purposes.
FUNDAMENTALS OF ANY SMART CITY IN WORLD
Lahore Smart City easily meets the original, sustainable and professional standards of any smart city found in the world. Here are the fundamentals of any smart housing society present in the world:
Lahore smart city provides quality and up-to-standard living experience with state-of-the-art infrastructure, peace, comfort and a resilient social environment with several recreational activities.
Lahore smart city has reserved a total of 30% of the land for greenery and plantation that is surely responsible for a clean, fresh and eco-friendly environment. With the maximum amount of trees and plants, residents would have their best lives.
Lahore's smart city will surely increase not only the society's economy but the main city's economy collectively. The society provides various facilities to the clients and residents like hospitals, parks, gyms, cinemas, shopping malls, warehouses, private transportation systems and many more that will bombard the job opportunities and raise the country's economy.
TECHNOLOGY DRIVEN DEVELOPMENT PLAN
Lahore Smart city will continuously utilize technologies, housing data, and other information to boost infrastructure and give solutions to problems.
This may include access to 24 hours electricity, low-cost houses, education, health-care services, and also its connectivity with everyone.
A SECURE INVESTMENT
Lahore Smart City will be made into an exciting reality, a true example of cutting-edge foundation and engineering along with unbending worldwide standards. Once the project is operational it is said to be the main economic hub of the region and one of the mainstays for future generations.
PROTECTED COMMUNITY
Smart City Lahore assures the safest and most peaceful living experience to its inhabitants. Because of the smart surveillance, the place will be highly secure where people can live in a terror-free environment. The CCTV and other smart cameras will be fixed everywhere to keep a check on all the suspicious happenings and circumstances. Strict checking at the entry point will be maintained and security experts will work 24/7 to provide the best security services.
PRIME LOCATION
The location is connected to the main city of Lahore and provides a secure and eco-friendly environment. It is located at the Lahore Bypass near the Lahore Interchange.
This smart city can also be reached via the Grand Trunk Road Lahore and the Lahore-Sialkot Motorway as well. The Allama Iqbal Airport Lahore and DHA Lahore are at a distance of approximately 18 minutes from the property.
AFFORDABLE PAYMENT PLAN AND PROFITABLE INVESTMENT
Keeping the ease of the occupants in mind, there is a very flexible payment plan. During the days of its initiation, the 5 Marla plots were priced at 18 to 19 Lac and within a short time frame, the price of these blocks has increased to 25 Lac. If you intend to book a plot for you and your family, Lahore Smart City is the right choice. The plots are selling out fast because of their prime location and easy payment procedure.
QUALITY LIFE AND OUTSTANDING AMENITIES
The standard living experience containing stability, comfort, and abundance will be rightfully delivered to the residents of this pristine city. Wi-Fi will be made available all over the community and there will be CCTV cameras monitoring every nook and cranny for 24 hours. World-class education will be provided at the educational institutes of the Smart City.
LAHORE SMART CITY MAP & MASTERPLAN
The ground breaking Masterplan of Lahore Smart City was arranged, planned, and created by a profoundly qualified group of specialists. The group worked constantly to offer a total way of life. The Lahore Smart includes a few locale and Blocks.
EXECUTIVE BLOCK
OVERSEAS BLOCK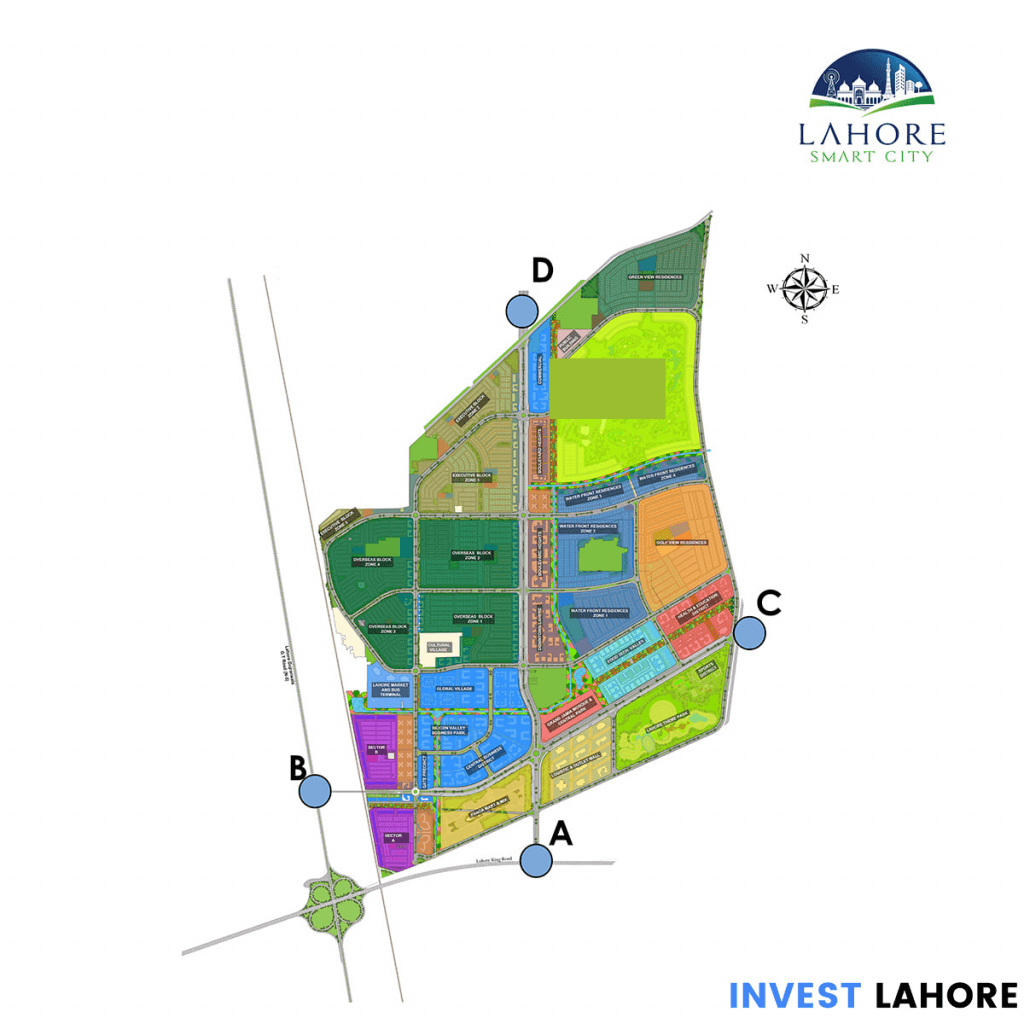 The executive and overseas blocks of  Lahore Smart City are set to include the following sizes, Lahore Smart City plots for sale:
5 Marla Residential
7 Marla Residential
10 Marla Residential
12 Marla Residential
1 Kanal Residential
4 Marla (commercial)
8 Marla (commercial)
EXECUTIVE BLOCK
Executive Block is reserved for Pakistani residents who wish to live a smart life. This block will be laced with all the contemporary amenities that make life convenient.
Just like any other residential block of the Lahore Smart City housing society, this block will have residential houses and apartments, mosques, retail shops, playgrounds, jogging tracks, and a hyper-mart. Moreover, the plots in this block will be a bit more expensive.
Residential Villas.
Residential Plots.
Hospitality.
Healthcare.
Education.
Religious.
Retail.
OVERSEAS BLOCK
The Lahore smart city overseas block is the 2nd to have an overseas block in Pakistan. It is exclusively reserved for overseas Pakistani living abroad.
Concerning this, the smart project has decided to provide many firms and precious investments for overseas Pakistani to invest here. The overseas block is the heart of this whole smart project because of its ultimate location, features, and facilities.
Soon this block is aimed to be the most wanted destination for those Pakistanis who live abroad.
COMMERCIAL BLOCK
Lahore Smart City launched commercial blocks in different sizes. Lahore Smart City plots for sale:
Lahore Smart City 4 Marla Commercial Plots
Lahore Smart City 8 Marla Commercial Plots
Lahore smart city's value is going to become successful in the terms of market rates. Finally, the wait is over. Lahore Smart City Commercial plots are finally launched. The two categories 4 Marla & 8 Marla commercial plots, launched on 23 August 2021. As you all know that at this time these are most demanding among investors. These plots are now on the way to Smart city Lahore.
DISTRICTS OF LAHORE SMART CITY
HABIB RAFIQ PVT. LTD. & FDHL has divided the total land of the Lahore smart city into main districts:
HEALTH CARE DISTRICT
The significant spot of this region is the marked medical clinic with more than 500 beds which will have all the latest technologies and equipment along with professional staff to handle that medical equipment. But this district will also have some residential plots and villas along with commercial places to provide food areas and retail shops.
Clinics.
Hospitals.
Laboratories.
SPORTS DISTRICT
This block is specifically planned to keep in mind the sports activities for the residents. Lahore Smart City's sports block plans to have multiple sports grounds and stadiums for different games and sports. Which will make this project all in one for the occupants.
Furthermore, the project plans on building a Cricket stadium, football stadium, badminton court, and a sports complex for indoor games. Moreover, this block will include residential plots and villas alongside some famous eateries and cafes. For the convenience of the residents, retail shops and mosques will also be built.
Retail.
Race track.
Cricket stadium.
Football stadium.
Food & beverage.
Residential apartments.
SILICON VALLEY
The vast majority of the specialized IT work will be dealt with in this square of Lahore Smart City. Offices accessible in this square are corporate workplaces, IT and programming houses, stockrooms, technical operational workplaces, retail workplaces, and client care focus. Other than these workplaces it will likewise have private plots and manors, a mosque, and retail shops.
Retail.
IT campus.
Warehouse.
Corporate offices.
Residential apartments.
Technology operational offices.
EDUCATION DISTRICT
This block will be the learning hub of the housing society. Many schools, colleges, and a university will be constructed in this block. People living in this block will be lucky as schools would be within the walking distance.
Schools.
Colleges.
Universities.
Medical colleges.
Daycare centers.
LAHORE SMART CITY FARMHOUSES
Lahore smart city provides farmhouses of the following sizes:
People can use the farmhouses for various purposes, including farming, pet-keeping, parties, get-togethers, family gatherings, or for the sole purpose of having a peaceful time with family.
LAHORE SMART CITY PAYMENT PLAN
Currently, a 3.5-year quarterly instalment plan is offered in Lahore Smart City Price Plan. 10% Rebate on lump sum amount while 5% Rebate on 50% payment. Rs. 20,000 will be needed to pay at the time of booking as a Membership fee.
The price of the plot changes according to the category of the plot. Lahore Smart City Payment Plan is given below:
OVERSEAS BLOCK
| | | | | |
| --- | --- | --- | --- | --- |
| Plot Size | Booking 10% | Confirmation 10% | Installments x 12 Quarterly | Total Price |
| 5 Marla | 228,000 | 228,000 | 152,000 | 2,280,000 |
| 7 Marla | 297,500 | 297,500 | 170,000 | 2,975,000 |
| 10 Marla | 408,000 | 408,000 | 272,000 | 4,080,000 |
| 12 Marla | 450,000 | 450,000 | 257,150 | 4,500,000 |
| 1 Kanal | 660,000 | 660,000 | 440,000 | 6,600,000 |
Overseas Block
EXECUTIVE BLOCK
| | | | | |
| --- | --- | --- | --- | --- |
| Plot Size | Booking 10% | Confirmation 10% | Installments x 12 Quarterly | Total Price |
| 5 Marla | 216,000 | 216,000 | 144,000 | 2,160,000 |
| 7 Marla | 310,000 | 310,000 | 206,300 | 3,100,000 |
| 10 Marla | 396,000 | 396,000 | 264,000 | 3,960,000 |
| 12 Marla | 482,000 | 482,000 | 325,000 | 4,820,000 |
| 1 Kanal | 648,000 | 648,000 | 432,000 | 6,480,000 |
Executive Block
Commercial Plots in ( Executive Block )
| | | | | |
| --- | --- | --- | --- | --- |
| Plot Size | Total Price | Booking Price | Confirmation | 12 Quarterly Installments |
| 4 Marla | 8,950,000 | 895,000 | 895,000 | 596,700 |
| 8 Marla | 17,450,000 | 1,745,000 | 1,745,000 | 1,163,500 |
Commercial Plots in Executive Block
Commercial Plots in ( Overseas Block )
| | | | | |
| --- | --- | --- | --- | --- |
| Plot Size | Total Price | Booking Price | Confirmation | 12 Quarterly Installments |
| 4 Marla | 9,450,000 | 945,000 | 945,000 | 630,000 |
| 8 Marla | 17,950,000 | 1,795,000 | 1,795,000 | 1,196,700 |
Commercial Plots in Overseas Block
Important Information
Plots facing Park, Corner, Main Road will cost 10% Extra.
In addition, Plots facing Main Boulevard will cost 15% Extra.
10% Rebate on Lump Sum Payment and 5% Discount on 50% Down Payment.
Prices are without development charges.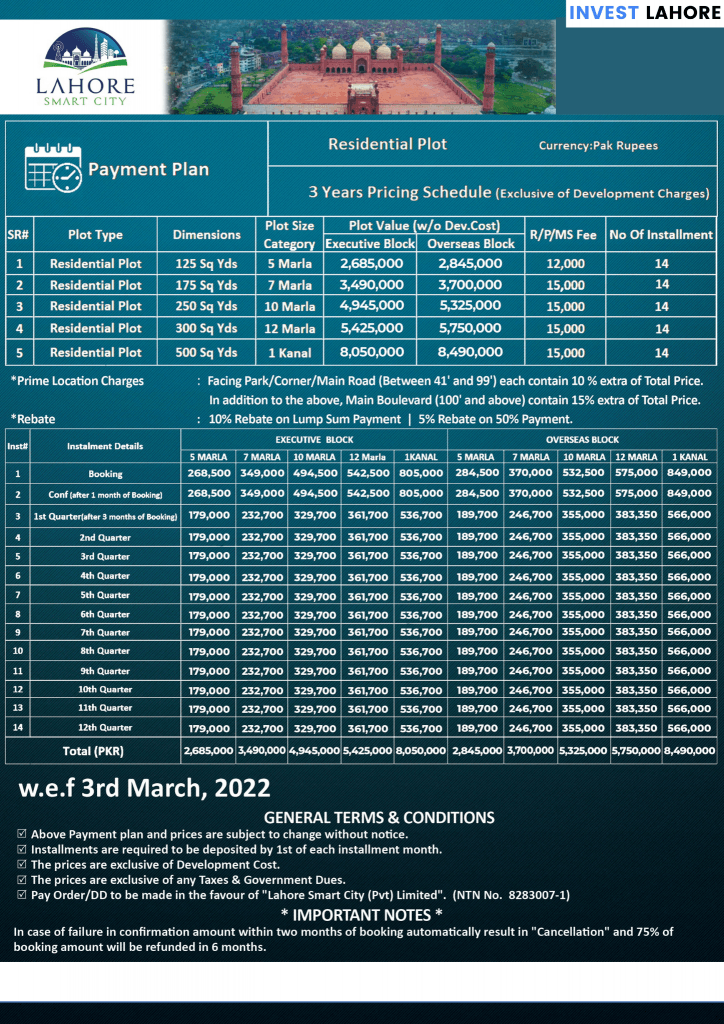 POSSESSION POLICY OF LAHORE SMART CITY
All those members who have booked their plots on 100% payment will be eligible for the possession of plots of their own choice subject to the start of construction works within 90 days after signing their willingness to perform on stamp agreement.
In the second phase, the company will announce possession of the remaining plots (if available) on a first-come, first-served basis. Priority is given to members who book plots with 40% and 50% down payments respectively. The customer must confirm the availability of the plot before depositing 100% payment in our office and must sign a willingness Performa to start construction within 90 days.
ON GROUND DEVELOPMENT TILL DATE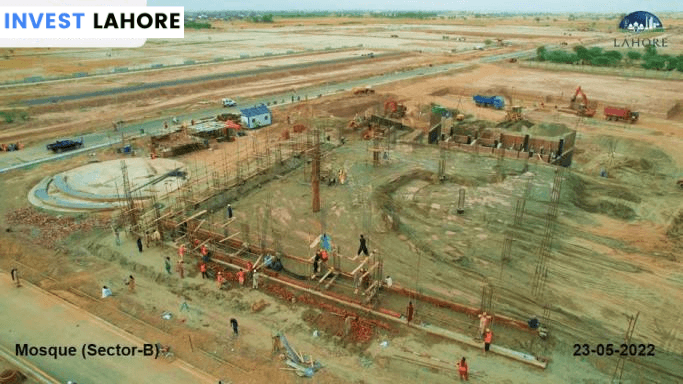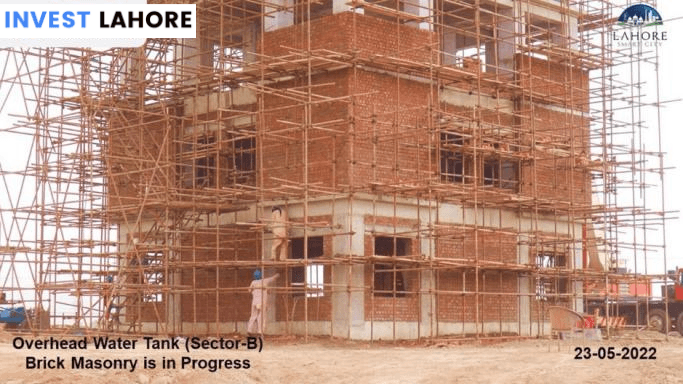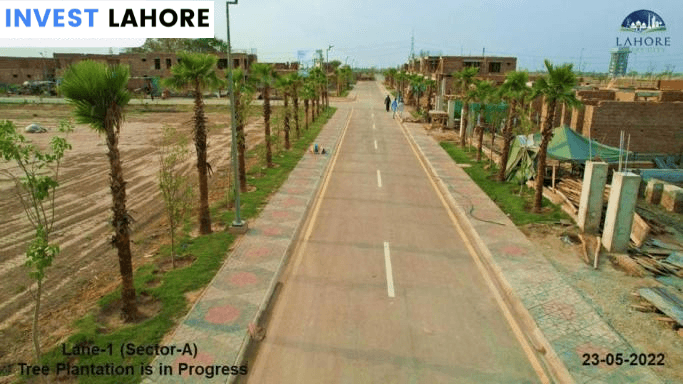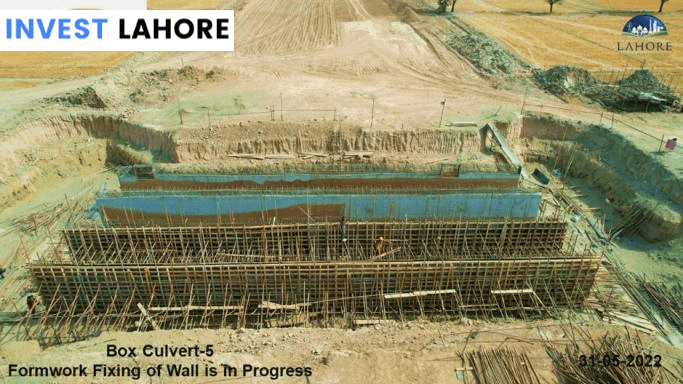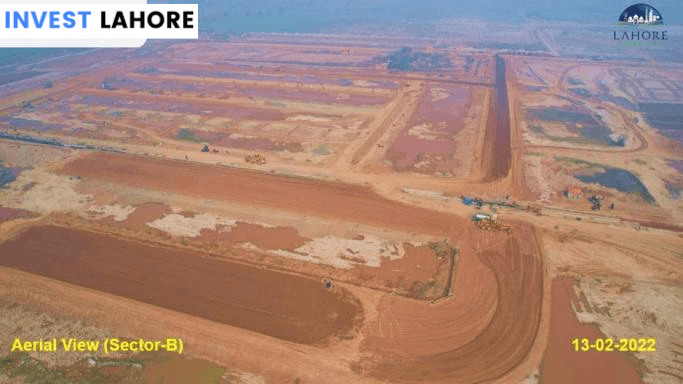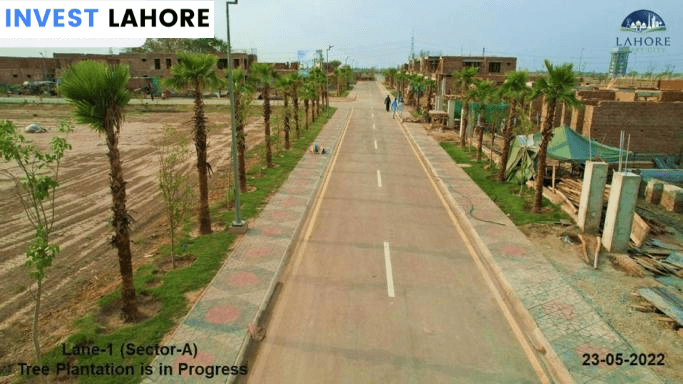 WHY INVEST IN LAHORE SMART CITY?
Lahore Smart City will surely be a productive investment because of its developers who never fail in the provision of smart housing societies.
Ideally, it's situated in the triangular triangle formed by the Ring Road, the GT Road, and the interstate. Everything about this area is perfect.
More than 50% return on investment in the next three years is expected.
LDA approved and legal society.
It is a secure and gated community.
Easy instalment plan of 12 quarters.
DOCUMENTS NEEDED FOR BOOKING PROCEDURE
To book your plot in Lahore Smart City, are required following documents:
3 photocopies of your CNIC/NICOP
3 photocopies of your Next to kin ( father/mother/brother/wife/sister)
3 Passport size photographs
Booking amount (Cheque/ Pay order/Cash) 10% of the total amount in favour of Future Development Holdings Pvt ltd (FDHL).
Booking form.
CONCLUSION – LAHORE SMART CITY PAYMENT PLAN
Lahore smart city is the first smart city in Lahore and the second smart city in Pakistan by the most reputable developers. The demand for this kind of housing scheme in Lahore has gone up due to changing preferences of clients. The features and amenities of LAHORE SMART CITY seem quite promising and it will prove a better, successful and smart investment for the future on a reasonable budget.
So, if you are part of the same crowd looking to invest in installments in Lahore's new residential projects in 2022, contact INVEST LAHORE now!