The much-anticipated DHA Gujranwala Ballot is going to take place on 30th June 2022, according to the latest reports. The Ballot ceremony will also be live-streamed on its official Facebook page. The outcomes will be made public soon after. Therefore, the Ballot results DHA Gujranwala will be made available on the official website within 24 hours.
The ballot will contain all residential and commercial files. There will be 10 Marla, 1 Kanal of partial allocation files and 5 Marla of complete files.
DHA Gujranwala Balloting Date 2022
The date of the DHA Gujranwala ballot results have been announced as 30th June, 2022. Form submission will be entertained only between 23rd May to 10th June for 1 & 2 Kanal residential plot categories. For your convenience, it is advisable to apply online. Whereas you can apply offline as well.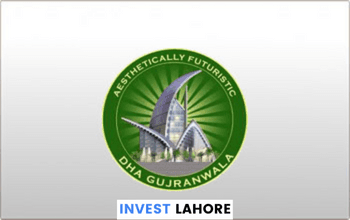 Application forms are available online and at the Gujranwala DHA main office. The following places can provide the form to you:
Please be aware that the balloting will include your ballot number. The ballot code's specifications are as follows:
DGP – General Public.
DOP – Overseas Pakistanis.
DGS – Serving / Retd Defence / Govt / Semi Govt employees.
DSC – Senior Citizens.
DHA Gujranwala Latest Updates/ DHA Gujranwala Plot For Sale
DHA Gujranwala is offering multiple types of plots, apartments & villas as well as ARY Laguna. DHA Gujranwala Plot for sale are:
10,000 Residential Plots
300+ Commercial Plots
Villas are now available with a decreased payment schedule that was adjusted from 1.5 years to 2 years.
Reduced down payment for Apartments.
Ary Laguna is upcoming.
DHA Gujranwala Balloted Plots For Sale
Residential Balloted Plots
DHA Gujranwala Balloted residential plots in the sizes of 5 Marla, 8 Marla, 10 Marla & 1 Kanal. The number of plots that were balloted is listed below.
5 Marla: 1402 Plots
8 Marla: 24 Plots K Block.
10 Marla : 1482 Plots L and G Block.
1 Kanal: 1348 Plots L, M & I Block.
DHA Gujranwala Executive Block Balloting
In order to open up game-changing investment prospects for potential buyers around Pakistan, DHA has created the first premium residential executive block with limited plots of 1 and 2 Kanals in a prime position, in the centre of the golden industrial triangle.
This project, which is the first private gated community in DHA Gujranwala, has the potential to be acknowledged on a global scale as being opulent, grand, and luxurious. The Executive premium residential project's 1 & 2 Kanal plot placement balloting took place on June 30, 2022.
Commercial Balloted Plots
DHA Gujranwala successfully launched the application forms and conducted balloting 4 & 8 Marla Commercial Plots. These plots, which will be situated on Main GT Road next to the main street and offer roomy parking lots, cutting-edge amenities, and scenic surroundings, will be close to a lot of greenery. The construction is ongoing.
DHA Gujranwala Balloted commercial plots in the sizes of 4 Marla & 8 Marla. The number of plots that were balloted is listed below.
4 Marla: 160 Plots (Commercial Zone 1& 2).
8 Marla: 72 Plots (Commercial Zone 1& 2).
DHA Gujranwala Files
DHA Gujranwala offered Only residential files measuring 10 Marla and 1 Kanal can be purchased on a cash payment basis.
DHA Quetta 1 Kanal File Prices/Rates Today
How To Check The Balloting Results
If you need to find your ballot number, The good news is that every interested party can now receive their ballot number from DHA Gujranwala. You only need to record your CNIC/NICOP in order to determine your ballot no. Or take the actions outlined below:
Go to the official site of DHA Gujranwala.
Enter your CNIC/NICOP.
And have your balloting number.
Conclusion- DHA Gujranwala
Currently, DHA Gujranwala is arguably the most promising project. The project has the best access route imaginable, which is without a doubt unmatched, with the main GT Road front.
The project offers ideal timing for investors wishing to hold their assets for a significant amount of time because DHA Gujranwala is expected to be the leading society in terms of living standards.
INVEST LAHORE wish all file holders the very best on this historic occasion. Get in touch with us if we can be of any help, whether it be the voting results or an evaluation of the market value of your site.
Keep reading INVEST LAHORE Articles for more Pakistan-related content. Send us your feedback and recommendations .We like hearing from our readers!