| | |
| --- | --- |
| DHA Phase13 Files Rate Today | Price |
| DHA Lahore Phase13 (5 Marla) (Ex DHA City Lahore) | 32.90 Lacs |
| DHA Lahore Phase13 (10 Marla) (Ex DHA City Lahore) | 51.25 Lacs |
| DHA Lahore Phase13 (1 Kanal) (Ex DHA City Lahore) | 82 Lacs |
DHA Phase 13
DHA Phase 13 (formerly known as DHA City Lahore) has been meticulously planned to be a magnificent piece of land spanning thousands of Kanals, endowed with ultra-modern town planning, superb living facilities, recreational openings, lush green public parks, exclusive educational institutions, opulent shopping malls, and ultimately the most ornate surroundings fortified by state-of-the-art architecture for the prestigious inhabitants.
DHA Phase 13 Lahore File Price Today will be very helpful for people looking for investment options.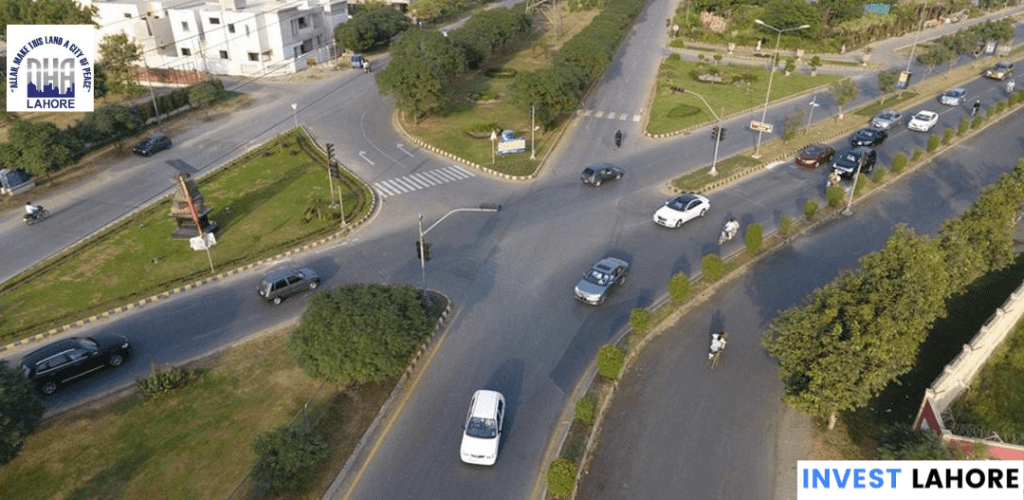 A partnership between Globaco (Pvt) Ltd. and DHA EME was originally planned for 2007 under the name DHA City Lahore. Late Globaco failed to grant land to DHA as required by the agreement. In this matter, the court and NAB were both contacted. The project, which is now known as DHA Lahore Phase 13 Project, came under DHA's authority as a result of a court decision.
DHA Phase 13 Location
DHA Phase 13 is Between Shah Pur and Babu Sabu and is situated next to Thokar Niaz Baig and close to Kacha Band Road. It offers residential files in 5, 10, and 20 Marla sizes.
DHA Phase 13 File Price
For DHA City file holders, there is finally good news. A public announcement was made today by the organisation that the Phase 13 transfer will begin on August 1st, 2019. But starting on August 1st, 2019, purchasing and selling of files is also permitted in DHA Phase 13 Lahore.
DHA Lahore has recognised that, in accordance with the Supreme Court's directives, all file holders' complaints will be resolved. In addition, the matter was settled in accordance with file holders and within the time range specified by the Supreme Court.
Announcement
"According to the DHA announcement, after the completion of the data update process, a new allocation letter, phase 13, will be issued to those who have DHA City files."
Issuance Of Allocation & Transfer Letter
Documents Required
Forwarding Letter.
Stamp Duty by the Purchaser.
CNIC copy of Purchaser.
2x passport-size photographs with blue background by the Purchaser.
Instructions
Allocation Letter to be collected personally by the owner(s), after 15 working days of depositing documents in DHA.
Bring the following for the collection of letters.
Original CNIC along with a photocopy.
Original documents' submission receipt.
In case of loss of any ownership letter, a procedure for "Loss of Documents" is mandatory.
For a collection of legal heirs allocation letters, minors are not to come.
Verification Of Allocation File
Documents Required
Application to Director Transfer & Customer Support phase 13 with original signature.
Copy of owner CNIC.
Copy of applicant CNIC if the applicant is a property dealer.
Copy of dealer/ DHA card if the applicant is a property dealer.
Copy of Allocation/ Intimation/ Allotment letter.
Original Paid Challan.
Verification Of Dues & Updation Of Data
Documents Required
Copy of letter from DHA.
Copy of valid CNIC.
2x passport-size photographs with blue background.
Copy of all paid receipts.
Why Invest In DHA Phase 13?
In the real estate industry, DHA is a reputable brand.
equipped with all the best amenities, including a grand shopping mall, elite institutions, lush green parks, and unique town planning.
It provides inexpensive costs for files of various sizes of plots.
An ideal and risk-free investment opportunity in Lahore's DHA.
gated and secure neighbourhood.
Project for International Standard Housing.
Excellent Location & Simple Access.
People will love residing in a beautiful and lush environment.
We strongly advise you to invest in DHA, Phase 13 since the time is now.
Conclusion – DHA Phase 13
DHA Phase 13 is a fantastic investment option. The deadline for the project makes it a very alluring proposition for short-term investment. This is the first project of its kind with a highway front. Because of the project's location, it might end up being far better than most people think. For individuals wishing to purchase a home in a new region with the DHA Brand and DHA's development quality, Phase 13 is a dream coming true.
So, if you are part of the same audience wanting to invest in Lahore's new residential projects in 2022, approach INVEST LAHORE right away!