J Heights Raiwind Road Lahore
J Heights Raiwind Road Lahore is one of the most sought after vicinities build with an intention of providing a modern lifestyle. The venture has been approved by the Lahore Development Authority (LDA) and all other competent authorities. Professional architects designed the exterior and interior of J Mall to provide our clients with all of the amenities they require for comfortable living, commercial activities for socializing, and shopping. This huge project is a dream come true that also has J Mall.
J Mall Apartments are ideally being constructed at a prominent location on Raiwind Road, Lahore on approximately 5 Kanals of land. This commercial as well as residential complex features 1 & 2 bedroom apartments and promises a luxurious lifestyle. The payment plan is also straightforward to grasp for clients because it covers a time frame of 24 months.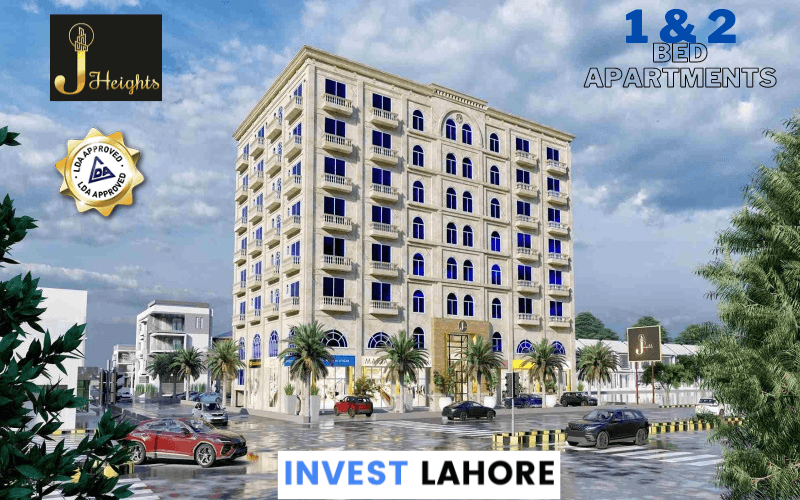 J Heights is a very profitable commercial & apartment complex that offers all of the greatest facilities that modern apartment consumers want. It is a 7-floors structure that will be a wonderful icon in Lahore's projects. The project's huge and attractive architecture, prominent location, and exquisite facilities will appeal to real purchasers and investors.
J Heights Owners & Developers
It is the main and the most important thing to have an in-depth look at the developers and owners of a project while investing because it enhances your trust in the project.
J Mall is a notable initiative of J Heights a prestigious real estate development company in Pakistan. J Heights is built on the ideals of integrity, accountability, dedication, and excellence to improve Pakistan's real estate development and design business.
J Heights Developers
J Heights Developers is one of the country's most prominent development businesses, which owns and develops it. They just inaugurated their newest initiative, which is conveniently located near Lahore's main Raiwind Road and is expected to become one of the area's most popular developments.
On-Going Project
J Mall Lahore is the only ongoing project by j Heights.
J Heights Lahore Project Plan
J Heights Raiwind Road comprises 7 storeys+ground levels+basement for parking.
4-Ground levels (Lower, Upper, First and Second Floor) for dedicated parking, commercial hubs & hypermarkets.
2nd to 7th floor for luxury 1 & 2 bed apartments.
J Heights has well-designed flats with layouts that prioritise aesthetics and space efficiency on 2-7 floors offering:
1-Bed Apartments.
2-Bed Apartments.
1-Bed Apartment
As the name shows 1-bed apartment is an apartment with one bedroom that's completely separate from the other space. The other space includes a kitchen and a living room. Sometimes the kitchen is separate and some apartments have an open kitchen in the living room.
2-Bed Apartment
A 2-bed apartment is an apartment which has 2 bedrooms and 2 bathrooms with a separate kitchen and living room.
J Mall Lahore
J Mall Lahore is reserved exclusively for branded outlets embellished with almost everything you really desire.
4-Ground levels (Lower, Upper, First and Second Floor ).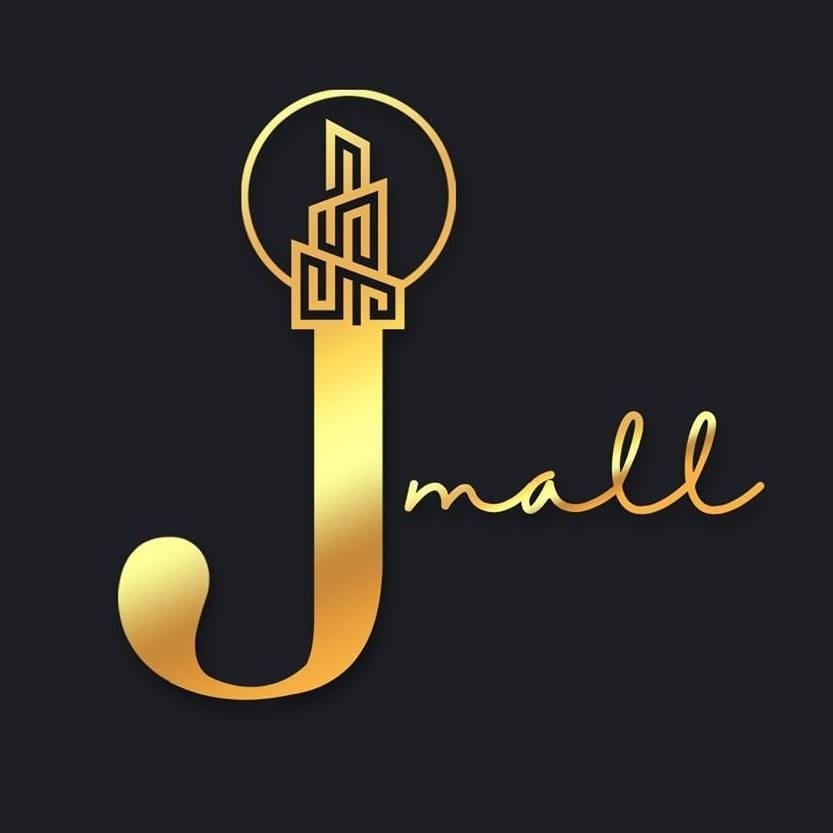 The Mall has separate dedicated parking for residents, shop owners & visitors. J Heights has a perfect combination of properties for sale to attract investors & buyers. The project offers:
Commercial Outlets.
Entertainment Outlets.
Food Court.
J Heights Lahore Location & Map
The slogan of real estate investors around the world is 'Location, Location, Location,' and one of J Heights Raiwind Road's most perceptible advantages is its location. Investors and consumers place a high value on location and consider it worth buying only if it is located in a desirable neighbourhood.
The strategic location of J Heights significantly improves the project's accessibility and value. It is located at 10/C Main, Raiwind Rd, Block C Nawab Town, Lahore, Punjab 54600, Pakistan.
Lahore's many residential and commercial districts are easily accessible from J Heights Lahore. This project has a direct approach to WapdaTown, PIA Housing Society, Shaukat Khanum Hospital, Bahria University, the University of Central Punjab, and the SAREMCO Group. The chosen location is the most upscaled location, with over 90% of established civilizations in the surrounding area.
This region has been thriving in terms of new projects, with increased demand and prices on the rise. It's near various educational institutes, including Comsats, the University of Lahore, Bahria University, and the University of Central Punjab.
J Heights Raiwind Road Lahore Nearby Accessibilities
18-J Mukhbateen Heights is nearly accessible to many well-known areas as
Close proximity to the N-5 National Highway.
A 2-minute drive to M-2 Motorway.
A 4-minute drive to Ringroad and Canal Road.
A 4-minute drive to Ali Town Station Orange Line Metro Train.
A 5-minute drive to Daewoo Express Thokar Niaz Baig.
A 7-minute drive from the University Of Central Punjab.
A 12-minute drive to the University Of Punjab.
A 13-minute drive to Expo Center Lahore.
A 14-minute drive to Emporium Mall.
A 15-minute drive to Doctors Hospital & Medical Center.
J Mall Lahore Nearby Landmarks & Places
J Heights Apartments is close to several recreational amenities, hospitals, and educational institutions, which range from elementary schools to universities.
Nearby Schools & Universities
J Heights has multiple renowned schools and universities nearby including
Universal College Lahore.
Lahore Leads University.
Beaconhouse School System.
Bahria University.
Lahore Grammar School Johar Town.
The University Of Central Punjab.
The University Of Education.
The International School Of Choueifat.
Govt.Primary School.
Kips College 30-A
Punjab School.
LACAS School.
Allied School.
Nearby Bakeries & Restaurants
The options of the eateries in the area are as follows
McDonald's Pakistan.
Lahori Food By Anoosh.
Jalal Sons.
Kitchen Cuisine.
Zafar Restaurant.
Cakes & Bakes.
Qabail Restaurant Johar Town.
Gossip Garden GG Cafe & Restaurant.
California Pizza.
Chaye Qawali.
The Veranda.
Yasir Broast.
Johnny & Jugnu.
Pizza Hut.
Nearby Hospitals & Pharmacies
Hospitals & pharmacies around J Heights are
Shaukat Khanum Hospital.
Doctors Hospital & Medical Center.
Shazia Zahid Medical Center.
Smile Hub Clinic.
Dental Experts Johar Town Lahore.
Liaqat Hospital
Chaudhary Rehmat Ali Memorial Hospital.
Union Hospital.
Wazir Hospital.
Zeerak Matab (Hijama &Herbal).
Niazi Hospital.
Nearby Parks
The residential project has multiple renowned parks nearby including
University Park.
Wapda Town M Block Park.
Society Family Park.
Jasmine Park.
Muqaddas Park.
Children Park.
Luqman Park.
Muhammadi Park.
UMT Park.
Center Park.
Khayaban-e-Quaid Park.
Ali Park.
J Heights Lahore NOC
Investors have trust and faith and are only willing to invest in any project if they have received all necessary permits and affiliation from the registered relatable authorities.
J Heights has been approved by the LDA (Lahore Development Authority). LDA will approve all the construction, instalment, payment, and layout plans of the residential project.
J Heights Apartments For Sale
1 and 2 bed Flats for sale in Raiwind Road Lahore are
1-Bed Apartments (587 sq. ft. – 705 sq. ft.).
J Mall offers 1-bed apartments prices between PKR 79.25 Lacs – 95.18 Lacs having 1 bed and 1 bath with 24 to 36 months payment plan.
2-Bed Apartments (957 sq. ft. – 1168 sq.ft.).
J Mall offers 2-bed apartments prices between PKR 1.29 Crore – 1.59 Crore having 2 beds and 2 baths with 24 to 36 months payment plan.
J Mall Apartments Salient Features
J Heights Raiwind Road has the following cutting-edge amenities:
Smart Entrance System.
Prayer Area.
7 Floors Complex.
Gated & Secured Community.
Security Staff.
Internet Access Through Broadband.
Rooftop Grilling & Barbecue Area.
High-Speed Elevators.
Rooftop Restaurant.
Valet Parking.
80% Complete Project.
24/7 Cctv Surveillance.
Access Through Satellite/Cable.
Flexible Payment Plans.
Car Parking.
House Keeping.
Coffee Lounge.
Visitors Reception & Parking.
Firefighting System.
Emergency Exits.
24/7 Power Backup.
Airy Balconies For Natural Ventilation.
Fine Dining Experience.
Well-Equipped Gym.
Indoor Sports Center.
J Heights Raiwind Road Lahore Payment Plan
Everyone is looking for reasonable costs and investment strategies that investors must offer to their buyers. J Mall Apartments are available at reasonable costs offering an easy instalment plan of 24 months.
J Mall apartments can be booked at a 30% down payment of the total price. 20% of the total amount will be paid at the time of possession. The rate per square foot of 1 & 2 bed apartments are described respectively:
1-Bed: Rs:13,500/- per sq. ft.
2-Bed: Rs:13,500/- per sq. ft.
Why Invest In J Mall Lahore?
Undoubtedly, the concern is quite serious prior to investing a certain amount in a project. Here are some major motivations why you should invest in J Heights Apartments .
J Heights Raiwind Road will surely be a productive investment because of its developers who never fail in the provision of real estate projects.
Located on Raiwind Road, Lahore provides it with a competitive advantage over similar ventures.
Offering premium & luxurious facilities at a cheaper cost.
J Heights is available at a reasonable & affordable cost offering an easy instalment plan of 24 & 36 months.
Timely completion of project guaranteed as 80% of the developmental work is complete.
In 2019, Lahore's real estate market had one of the best returns on investment (ROI) of any city in Pakistan, at 6.25%. J Heights as well promises a high return on investment.
Between January 2018 and September 2020, apartment search volumes climbed by 127%.
The Lahore Development Authority (LDA) and all other required agencies have registered J Heights.
A smart investment for passive income.
Early Possession policy (1 year to 1.5 years).
What Does An Investor Look For While Investing?
Here's a look at some of the most important things to consider if you plan to invest in the real estate market:
Location of the property.
Value of the property.
Area of the property.
Builder repute verification.
Title deed verification.
Necessary approvals (NOC) by the local body.
Investment Purpose and Investment Horizon.
Benefits Of Investing In Rental Property
Have a look at the benefits of investing in rental property:
Potential for long-term returns.
Provide a regular income.
Wealth accumulation.
Hedge against inflation
Appreciation for the property.
A steady stream of cash flow.
Advantages/deductions in tax.
Guidelines To Follow While Purchasing/Selling Of Property
Following are the guidelines to follow while purchasing or selling any property:
Document Verification
Always verify all the documentation of the property with complete satisfaction to avoid any inconvenience or misunderstanding. Before purchasing and selling any property, make sure to inquire about the NOC and other approval documents by the developers, approved by the authorities. That's how your purchase or sale will be made without any issue of invalidation.
Financial Security
Before selling and purchasing any property, make sure that you have some financial deposits on for backup if needed. While selling and purchasing, please ensure that your funds align with your payment plan. That's how your purchase or sale will be made without any issues.
Property Visits
It is compulsory to do property visits before purchasing and selling any property to analyse the validity and features of the property properly. After the surety of the validity, visit the site to ensure that the required documents are under the plot specifications.
J Heights Apartments Booking Requirements
The following documentation is required for booking any property:
Two passport-size Pictures.
Two copies of your National Identity Card.
Two copies of the ID card of your next to kin(father, mother, wife, sister, brother).
NICOP for overseas clients.
Charges To Be Paid At The Time Of Booking
30% down payment that is paid at the time of booking. The booking fee must be paid following the unit size specified in the payment plan.
The payments will be made over 24-36 months in easy monthly instalments.
20% is to be paid at the time of possession.
Conclusion – J Heights Raiwind Road
J Heights is a vertical residential venture at a prime location of Raiwind Road having preferable commercial surroundings. J Heights is a unique integration of luxury and elegance and is a wise investment because, in a few future years, there is a hope of high capital gain. So invest for a better tomorrow because it is a passive income for future generations.
So, if you are part of the same audience wanting to invest in Lahore's new residential projects in instalments in 2022, approach INVEST LAHORE right away!