Marina Sports City Lahore
For those seeking a better and happier way of life, sports movement appearances have dramatically increased. Marina Sports City, as the name proposes, will be worked with current athletic offices. These specific components, along with planning, give this interesting task value and appeal, making it the best.
Marina sports city Lahore is a latest residential project of Al Noor Orchard Lahore that is also registered from LDA. Marina Sports City is a premium location in Lahore located at Jaranwala road Lahore and close to the M-3 motorway.
Al Noor Orchard's exciting Marina Sports City neighbourhood draws attention by offering sports projects to improve recreational opportunities for residents. Al Noor Orchard's Marina Sports City is yet another eco-friendly and residential neighbourhood.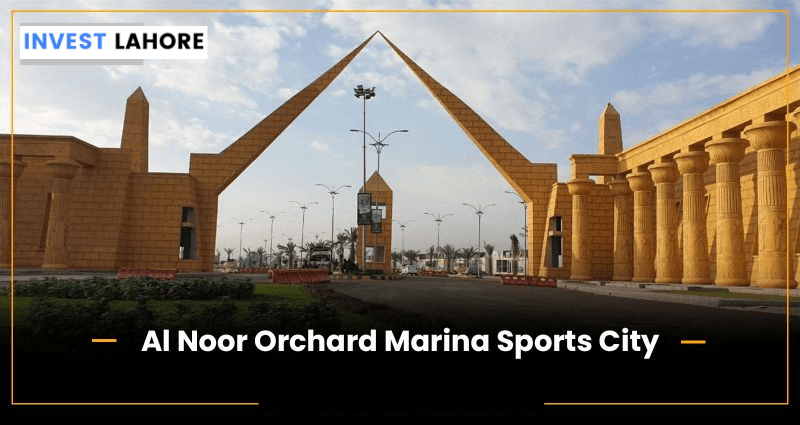 In other words, the society provides everything and anything about sports in your surroundings that you could possibly want. It also offers you a serene beauty with sports stadiums for all the major sports.
Al Noor Orchard Marina Sports City Lahore Developers & Owners
When making an investment, it is essential and crucial to take a close look at the project's developers and owners because doing so increases your confidence in it.
Marina Sports City is a notable initiative of Al Jalil Developers, a prestigious real estate development company in Pakistan. Al Jalil Developers is built on the ideals of integrity, accountability, dedication, and excellence to improve Pakistan's real estate development and design business.
Al-Jalil developers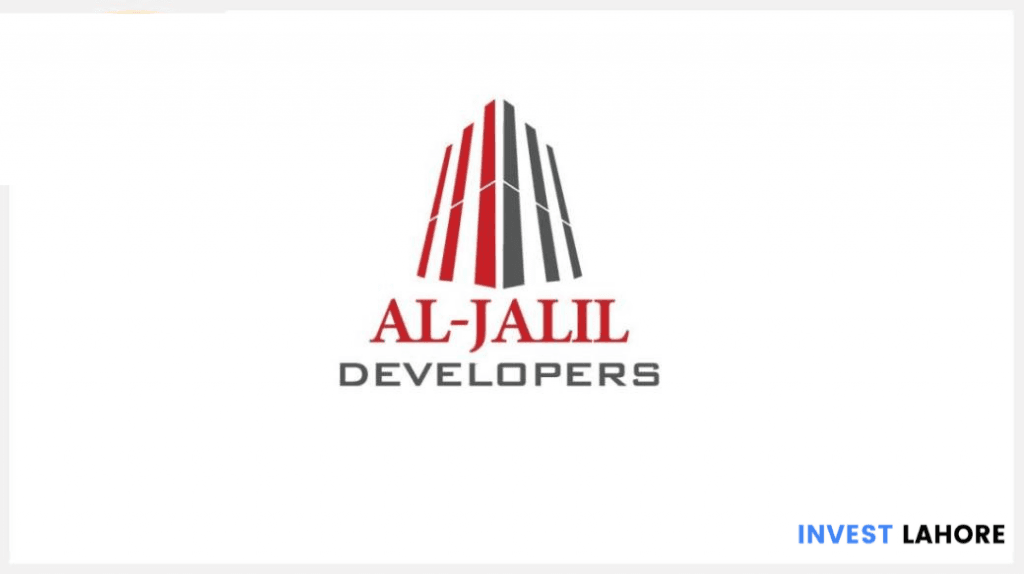 The developers of Marina Sports City Lahore are Al-Jalil developers. Al Jalil developer has set a benchmark in the infrastructure and real estate industry of Pakistan. Nasrullah Warriach is the mastermind behind Al Jalil Developers that was established in 2002.
Al-Jalil developers is a 20 years old company having 800+ employees.
Projects Of Al-Jalil Developers
Al Jalil developers are giving us its many successful ventures like:
Al Jalil garden housing society.
Al Baari Residencia.
Al Noor Orchard Housing Scheme.
Marina Sports City.
Al Jalil developers have been serving various property projects with 100% customer satisfaction.
Marina Sports City NOC
Becoming legal is crucial for any housing society because that will grant the society status of a legal and approved housing society. Investors have trust and faith and are only willing to invest in society if they have received all necessary permits and affiliation from the registered relatable authorities.
The NO OBJECTION CERTIFICATE(NOC) of Al Noor orchard Marina Sports City Lahore will be soon approved by the LAHORE DEVELOPMENT AUTHORITY(LDA).LDA will approve all the construction plans, instalment plans, payment plans, and layout plans of the society.
Al Noor orchard Marina Sports City is the largest LDA approved housing society in Lahore west.
Marina Sports City Lahore Location Map
The location of Al Noor orchard Marina Sports City is located at Jaranwala Road Lahore and closes to M-3 motorway. The Marina Sports City is located in the heart of the Al Noor orchard, with access from any point of the housing society. Al Noor orchard is located in the heart of Lahore on key Sharaqpur Road. In addition, the environment of this project is valuable in all terms.
Al Noor Orchard Marina Sports City Masterplan
The Masterplan of Al Noor Orchard Marina Sports City is developed and designed by highly certified architects with vast experience in the fields of development and designing experience.
Al Noor Orchard Marina Sports City block planned by Singaporean company SURBANA JURONG. They designed the marina sports block in such a way that it will become the heart winning block of Al Noor orchard west Lahore. Al Noor orchard marina sports city is also full of luxurious residential facilities.
Surbana Jurong
To maximize the efficiency and efficacy of Marina Sports City, a Singaporean firm, SURBANA, is hired to serve as a master planner for this amazing society.
The government of Singapore established this company in 2015.it is one of ASIA's leading urban, industrial and infrastructure consultant companies.
SURBANA international consultants and JURONG international holdings are the two main components of this renowned firm. SURBANA JURONG has a glorious history of 50 years with almost 14500 employees working in 130 offices around the world.
Marina Sports City Lahore Map
As Marina Sports City is the 7th block of Al Noor Orchard after West Marina and West Marina Executive so, the development is in process. Marina Sports City features all the essential amenities to create a modern housing society.
The official map of the marina sports city is under process by the Singaporean company Surbana Jurong and will be available soon. So, the map of Al Noor Orchard is being presented.
Plot Features Of Al Noor Orchard-Marina Sports City
Plot features of Al Noor orchard housing society are as follows:
SNGPL approved.
Underground electrification.
Water supply.
Satellite and cable system.
Sewerage systems.
120 feet main boulevard.
Boundary wall across the society.
Accessibility through the motorway.
Marina Sports City Notable Features
Marina sports city will be a marvelous development for sports aesthetics and people looking for a healthier and joyful lifestyle as well as offering various important features:
NOC( no objection certificate) is approved by LDA.
Developed by the most trusted and reputable developers(Al Jalil developers).
Best returns on investment for investors.
International standard project in west Lahore.
Lucrative option for low budget investors.
Modern and convenient housing society.
Booking starts with 10% only for 5 years of easy instalments plan.
Nestled in west Lahore popular area.
Fully state of the art society.
5 years easy and affordable instalment plan.
Home ground of Lahore qalandars(PSL).
24/7 CCTV Surveillance.
Mosque.
Power Backup.
Apartments.
Graveyard.
Gated and secure society.
Developed Parks.
Marina Sports City Sports Features
Marina Sports City is the international trending premium block of Al Noor orchard and the first of its own kind of project offering a healthy lifestyle with sports activities.
Being a home ground for Lahore Qalandars the Pakistan super league (PSL) cricket league franchise offers many sports-related appealing features as:
Cricket stadium.
Football stadium.
Golf course.
Tennis court.
Squash court.
Hockey stadium.
Sports academies as well as learning centers.
Sports trainees centers.
Gymnasium & much more.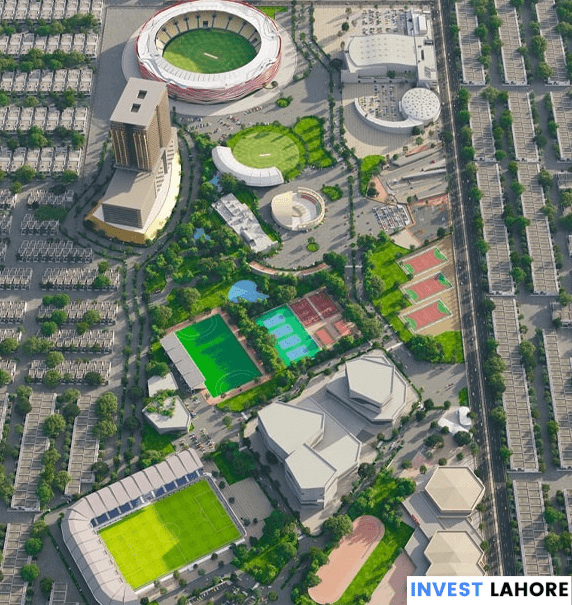 Marina Sports City Blocks & Sizes Of Plots
The newly launched block of Al Noor orchard offers various sizes of plots to facilitate the maximum number of customers. The sizes of the plots are wisely and smartly designed by the surbana jurong (a Singaporean company) to attract the most of the groups of investing companies.
with the availability of several options, one can easily choose an attractive and suitable plot. marina sports city offers
3 Marla residential plots.
5 Marla residential plots.
10 Marla residential plots.
1 Kanal residential plots.
All of the residential plots are easily available in 5 years affordable instalments. Soon, the new deal of commercial plots on instalments will also be a part of it. For more updates keep visiting
Marina Sports City Plot Prices
The prices of the plots in Al Noor orchard marina sports city are surprisingly low. Al Jalil developers offer the most low budget rates for the plots in this newest block. Remarkably reduced prices will attract mediocre class purchasers to fulfil their dream life in marina sports city with all the state of art amenities.
Marina sports city 3 Marla plot price: 1450,000/-
Marina sports city 5 Marla plot price: 2100,000/-
Marina sports city 10 Marla plot price: 3800,000/-
Marina sports city 1 Kanal plot price: 6500,000/-
Marina Sports City Lahore Payment Plan
The payment plan of 3,5,10 Marla and 1 Kanal plot is described easily below
3 Marla plot for sale
The plot costs 14.5 lac rupees in total. The booking fee of 1.5 lac rupees will be paid at the time of booking. The 10% deposit is due within 6 months of confirmation. The balloting fee is 3 lac rupees and will take place within 18 months of booking. At the time of possession, 10% of the total amount will be due. For the convenience of the purchaser, the developers divide the remaining amount into 50 monthly (9,500/-) and half-yearly (37,500/-) instalments.
5 Marla plot for sale
The 5 Marla plot in Marina Sports City costs 21 lac rupees. The plot's booking price is only 2 lac rupees. Furthermore, you must pay an additional 2 lac rupees at the time of confirmation within 6 months. Balloting will take place after 18 months, with a balloting fee of 4 lac rupees. On possession, 10% of the total amount will be due. The payment plan consists of 50 monthly easy instalments of 13,000/- and six semi-annual payments of 75000/-.
10 Marla plot for sale
The launching cost of the plots is 38 lacs. booking begins with 4 lacs only. In addition, 10% will be payable on confirmation within 6 months. balloting will happen within 18 months of booking. Also, the balloting amount is 8 lacs. 10% will be payable on possession news, and the payment plan features 50 months of easy instalments (21,000). The remaining amount will be paid in instalments in the 6th quarter (125,000/-).
1 Marla plot for sale
1 Kanal plot price in Al Noor orchard Marina Sports City Lahore is 65 lacs rupees only. The booking amount is 10% of the total amount which is 6.5 lacs rupees.10% amount will be payable on the confirmation which is within 6 months. balloting will happen within 18 months of booking and the amount of balloting is 13 lacs rupees..6.5 lacs will be payable on possession. The payment plan features 50 easy monthly instalments of 38,000/- and 6 half-yearly instalments of 225,000/-.
Why Invest In Marina Sports City Lahore?
Al Noor orchard-Marina Sports City will surely be a productive investment because of its developers who never fail in the provision of real estate projects.
First Sports City in Lahore.
Located on a prime Location.
LDA approved project.
Offering premium & luxurious facilities at a cheaper cost.
Best opportunity for salaried Customers.
Safety and security measures.
Timely completion of project guaranteed.
Reputable Developer's project.
Meet the rapidly changing lifestyles.
A smart investment for passive income.
Affordability & flexibility of 5 years in the payment plan.
Documentation transparency and ease of ownership transfer.
Due to an expanding housing shortage, Pakistan requires about 0.7 million new residential units each year, and moderately priced projects like Marina Sports City plays a critical part in meeting this demand.
Guidelines To Follow While Purchasing/Selling Of Property
Following are the guidelines to follow while purchasing or selling any property:
Document Verification
Always verify all the documentation of property with complete satisfaction to avoid any inconvenience or misunderstanding. Before purchasing and selling any property, make sure to inquire about the NOC and other approval documents by the developers, approved by the authorities. That's how your purchase or sale will be made without any issue of invalidation.
Financial Security
Before selling and purchasing any property, make sure that you have some financial deposits on for backup if needed. while selling and purchasing, please ensure that your funds align with your payment plan. That's how your purchase or sale will be made without any issues.
Property Visits
It is compulsory to do property visits before purchasing and selling any property to analyse the validity and features of the property properly. After the surety of the validity, visit the site to ensure that the required documents are under the plot specifications.
What Does An Investor Look For While Investing
Here's a look at some of the most important things to consider if you plan to invest in the real estate market:
Location of the property.
Value of the property.
Area of the property.
Builder repute verification.
Title deed verification.
Necessary approvals (NOC) by the local body.
Investment Purpose and Investment Horizon.
Documents Required For Property Booking In Marina Sports City Lahore
Following documentation is needed to purchase property in Marina Sports City Lahore
Two passport size Pictures.
Two copies of your National Identity Card (NIC).
Two copies of the ID card of your next of Kin (Mother, Father, Brother, Sister).
NICOP in case of overseas clients.
For Overseas Pakistanis
CNIC Copy
Two Passport size Photo
Nominee CNIC Copy
Down Payment through Cash/Pay Draft
Physical Appearance is not Necessary
Booking Procedure For Marina Sports City
The booking method is as basic as could really be expected. You should simply follow the means referenced underneath:
Fill your booking application form with full attention.
Attach the CNIC Copies of Applicant.
Pay Down Payment via Check or Pay order in favour of "Marina Sports City", but confirm the management process in case of new changes.
Cash Payments are also accepted after confirmation by the management.
Submit all the required documents, Payment, and Get the receipt.
Conclusion – Marina Sports City
Al Noor orchard marina sports city is one of the best, modern and convenient  housing societies near Islamabad and Rawalpindi, with the highest infrastructure development standards. It is the first sports city project in Lahore. It offers very reasonable and low-cost plots for even salaried customers that are available on an easy instalment plan.
Marina sports city is the best investment at the best affordable price. This is a future investment so don't miss it, after 2 years you won't be able to buy a plot.
So, if you are part of the same crowd looking to invest in installments in Lahore's new residential projects in 2022, contact INVEST LAHORE now!