City Star Shopping Mall Lahore
City Star flawlessly integrates home comforts with commercial amenities for both residents and visitors alike. This is a subsequently rendered project includes some of the most modern amenities required for a comfortable living, including commercial shops, cooperate offices, and residential flats all under one roof.
City Star Shopping Mall has been approved by the Lahore Development Authority (LDA) and all other competent authorities.
City Star Shopping Mall Lahore, a wonderfully planned residential & commercial complex along Peco road township, is yet another notable addition to Lahore city's skyline. The 9-floor superstructure makes up the multi-storey complex, which also contains a well-designed commercial centers on 5 floors, offices on 3 floors and residential apartments on the top 3 floors.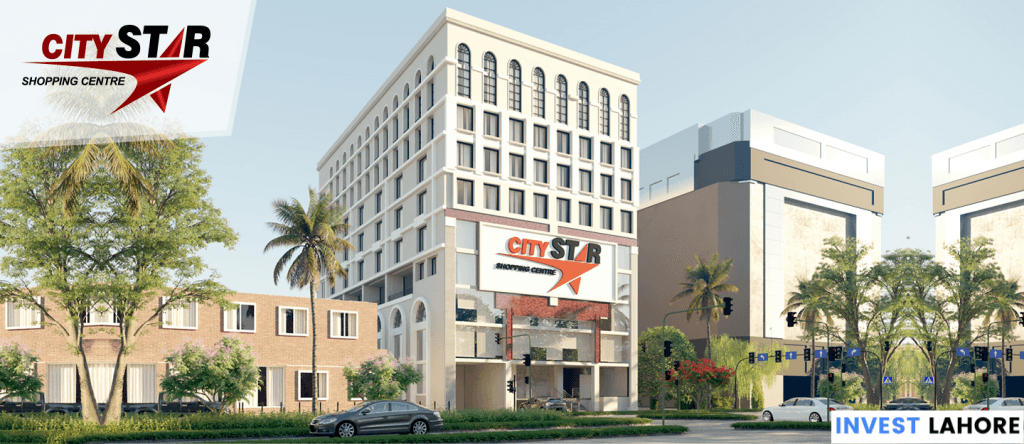 City Center Lahore is a very profitable commercial & apartment complex that offers all of the greatest facilities that modern apartment consumers want. The project's huge and attractive architecture, prominent location, and exquisite facilities will appeal to real purchasers and investors.
City Star Residencia Owners & Developers
It is the main and the most important thing to have an in-depth look at the developers and owners of a project while investing because it enhances your trust in the project.
City Star Mall Lahore is a notable initiative of Baig Construction Company, a prestigious real estate development company in Pakistan. Baig Construction Company is built on the ideals of integrity, accountability, dedication, and excellence and have specialists in real estate contract projects.
Baig Construction Company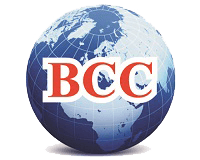 Baig Construction Company is managed by Mr. Shahid Abbas Baig. It is well-known company for its accomplishments in both the residential and commercial construction sectors.
The mission of BCC is to operate in a safe and lucrative manner while exercising social and environmental responsibility, offering services that fulfil the requirements of customers and contribute to the development of the civil contractors.
City Star Plaza Lahore Project Plan
City Star Plaza Lahore comprises 9 storeys:
Lower ground, ground, mezzanine, Anarkali & Shah Alam floors have shops.
4th,5th & 6th floor has corporate offices.
7th, 8th & 9th floors are dedicated for flats.
Cityty Star Plaza Lahore has well-designed shops, offices & flats with layouts that prioritize aesthetics and space efficiency.
The shopping center has a separate dedicated parking for residents, shop owners & visitors.
City Star Mall Location & Map
The most critical component in every real estate venture is the location. A good site adds a lot of value to the project over time. Investors and consumers place a high value on location and consider it worth buying only if it is located in a desirable neighbourhood.
The strategic location of City Center Lahore significantly improves the project's accessibility and value. It is located at 51-B, Main Maulana Shaukat Ali Rd, Township Block 1 Sector B 1 Lahore, Punjab 54770.
All of Lahore's major residential districts are easily accessible from the project. Star Mall has a direct approach to Faisal Town, Johar Town, Model Town and Garden Town. The chosen location for the endeavor is the most upscaled location, with over 90% of established commercial civilizations in the surrounding area.
This region has been thriving in terms of new projects, with increased demand and prices on the rise. It's near various educational institutes, recreational activities, healthcare facilities & commercial activities.
City Star Mall Lahore Nearby Accessibilities
City Star Mall is nearly accessible to many well-known areas as
Close proximity to the Amanah Mall and McDonald's.
Walking distance to Metro Cash & Carry
Easy access to The City School Model Town Link Road.
2-minute drive to Model Town Park.
3-minute drive to NADRA Office Peco Road.
4-minute drive to Jinnah Hospital.
5-minute drive to Canal Road.
7-minute drive to Kot Lakhpat Railway Station.
13-minute drive to Lahore General Hospital.
21-minute drive to Xinhua Mall.
35-minute drive to Allama Iqbal International Airport.
City Star Plaza Lahore Nearby Landmarks & Places
City Star Mall is close to several recreational amenities, hospitals, and educational institutions, which range from elementary schools to universities.
Nearby Schools & Universities
Star Mall has multiple renowned schools and universities nearby including
American Lyceum School System.
Jinnah Islamia College For Girls.
Model Town Library.
The City School.
Continental Boys Hostel.
Kips College 30-A.
The University Of Punjab.
Allama Iqbal Medical College.
The University Of Education.
Bahria University.
American lycetuff School.
Lahore Grammar School Johar Town.
Saint Anthony High School.
FAST NUCES Lahore Campus.
Nearby Bakeries & Restaurants
The options of the eateries in the area are as follows
McDonald's.
Rafeh's Cuisine.
Manhattan Bites.
Salt n Pepper.
Gourmet Restaurant.
Pizza Hut.
Fri Chicks.
BFC.
Cafe Baran.
Johnny & Jugnu.
Chaman Ice Cream.
Chicken & Bun.
Nearby Hospitals & Pharmacies
Hospitals & pharmacies around the City Center Lahore are
Rehmat Eye Hospital.
Lahore General Hospital.
Shazia Zahid Medical Center.
Jameela Fareedi Hospital.
Itefaq Hospital.
Wazir Hospital.
Zeerak Matab (Hijama &Herbal).
Niazi Hospital.
Khair un Nisa Hospital.
Saira Memorial Hospital.
National Medical Center.
Gulab Devi Memorial Hospital.
Fazal Din's Pharma Plus.
Nearby Parks
City Star Mall has multiple renowned parks nearby including
Doongi Ground.
Jogging Track Sector A1 Township.
West Garden.
Johar Town Park.
Township Park.
Ittefaq Cricket Ground.
Faisal Town Park.
Love Garden.
Shouk Chowk Park.
Motia Park.
Touheed Park.
City Star Shopping Mall Prices & Property Types
City Star Mall offers variety of shops, offices & flats on lower, ground and upper floors. House for sale with a shop in Lahore are:
Shops (Lower Ground Floor) (75 sq. ft. – 100 sq. ft.)
The shops on the lower ground level have priced between PKR 31.24 Lacs – PKR 45 Lacs with a 24-month payment plan.
Shops (Ground Floor) (106 sq. ft. – 180 sq. ft.)
The shops on the ground level have priced between PKR 84.54 Lacs – PKR 85.91 Lacs with a 24-month payment plan.
Shops (Mezzanine Floor) (56 sq. ft. – 65 sq. ft.)
The shops on the mezzanine floor have priced between PKR 23.71 Lacs – PKR 24.86 Lacs with a 24-month payment plan.
Shops (Anarkali Floor) (72 sq. ft. – 81 sq. ft.)
The shops on the Anarkali Floor have priced between PKR 30.29 Lacs – PKR 34.27 Lacs with a 24-month payment plan.
Shops (Shah Alam Floor) (70 sq. ft. – 83 sq. ft.)
The shops on the Shah Alam Floor have priced between PKR 18.26 Lacs – PKR19.64 Lacs with a 24-month payment plan.
Offices (5th & 6th floor) (324 sq. ft. – 607 sq. ft.)
The apartments on the 5th and 6th floors cost PKR 47.79 Lacs – 98.64 Lacs with a 24-month payment plan.
Apartments (335 sq. ft. – 607 sq. ft.).
The apartments on the 7th, 8th, and 9th floors cost PKR 38.56 Lacs – 91.06 Lacs with a 24-month payment plan.
City Star Mall Timings
The timings & working days of City Star Mall are as follows
Monday  9:00 AM – 7:00 PM
Tuesday  9:00 AM – 7:00 PM
Wednesday    9:00 AM – 7:00 PM
Thursday   9:00 AM – 7:00 PM
Friday   9:00 AM – 7:00 PM
Saturday   9:00 AM – 7:00 PM
Sunday   Closed
City Center Mall Customer Services
Contact Info
+92-42-335113756
+92-42-335155552
+92-332-7733800
City Star Center Salient Features
Aside from the obvious concerns of the number of bedrooms, price, and design, it is also critical to understand what facilities are offered in an apartment complex.
Mosque.
9-storeys infrastructure.
Gym, Pool & Cafes.
Gated & Secured Community.
Security staff.
Internet access through broadband.
Rooftop grilling & barbecue area.
High-speed elevators & escalators.
24/7 CCTV surveillance.
LDA Approved.
E-Tag Parking.
Access through satellite/cable.
Flexible Payment Plan of 24 months.
Car parking.
Visitors reception & parking.
Firefighting System.
Emergency exits.
Usage of high-quality building material.
24/7 power backup.
Laundry Service.
ATM Service.
Airy balconies for natural ventilation.
City Star Residencia Instalment Plan
Payment is one of the most difficult issues that everyone encounters when purchasing a home. Everyone is looking for reasonable costs and investment strategies that investors must offer to their buyers. Apartments are available at reasonable costs offering an easy instalment plan of 24 months.
The rates may vary depending upon the covered area and floor options. These apartments, offices & shops can be booked at a 50% down payment of the total price and are available at 24 months payment plan. 10% of the total amount will be paid at the time of possession. You can the remaining amount in a 24 months payment plan in monthly or quarterly instalments as per your choice and affordability.
City Star Mall Shops Payment Plan
City Star Shopping Mall Offices & Apartments Payment Plan
Why Invest In City Star Shopping Center
Star Mall will surely be a productive investment because of its developers who never fail in the provision of real estate projects.
Located on Maulana Shaukat Ali Road, Township B1, Lahore provides it with a competitive advantage over similar ventures.
Offering premium & luxurious facilities at a cheaper cost.
Due to an expanding housing shortage, Pakistan requires about 0.7 million new residential units each year, and moderately priced projects like City Star play a critical part in meeting this demand.
High-quality construction & building techniques & materials.
Between January 2018 and September 2020, apartment search volumes climbed by 127%.
A smart investment for passive income.
Documentation transparency and ease of ownership transfer.
City Center is ready for Possession.
City Star Residencia is available at a reasonable & affordable cost offering an easy instalment plan of 24 months.
Timely completion of project guaranteed.
The Lahore Development Authority(LDA) and all other required agencies have registered City Star Residencia.
Meet the rapidly changing lifestyles.
What Does An Investor Look For While Investing?
Here's a look at some of the most important things to consider if you plan to invest in the real estate market:
Location of the property.
Value of the property.
Area of the property.
Builder repute verification.
Title deed verification.
Necessary approvals (NOC) by the local body.
Investment Purpose and Investment Horizon.
Benefits Of Investing In Rental Property
Have a look at the benefits of investing in rental property:
Potential for long-term returns.
Provide a regular income.
Wealth accumulation.
Hedge against inflation
Appreciation for the property.
A steady stream of cash flow.
Advantages/deductions in tax.
Guidelines To Follow While Purchasing/Selling Of Property
Following are the guidelines to follow while purchasing or selling any property:
Document Verification
Always verify all the documentation of the property with complete satisfaction to avoid any inconvenience or misunderstanding. Before purchasing and selling any property, make sure to inquire about the NOC and other approval documents by the developers, approved by the authorities. That's how your purchase or sale will be made without any issue of invalidation.
Financial Security
Before selling and purchasing any property, make sure that you have some financial deposits on for backup if needed. While selling and purchasing, please ensure that your funds align with your payment plan. That's how your purchase or sale will be made without any issues.
Property Visits
It is compulsory to do property visits before purchasing and selling any property to analyse the validity and features of the property properly. After the surety of the validity, visit the site to ensure that the required documents are under the plot specifications.
Documentation Requirement For Booking
The following documentation is required for booking any property:
Two passport-size Pictures.
Two copies of your National Identity Card.
Two copies of the ID card of your next to kin(father, mother, wife, sister, brother).
NICOP for overseas clients.
Conclusion – City Star Shopping Mall
City Star Mall is a premium commercial & residential project that is the ideal combination of elegance and comfort. These apartments & shops are excellent for both residence and investment, with construction set to complete soon. If you rent out your unit to a high-end tenant when the development is finished, you will have a guaranteed monthly rental income.
This vertical exquisite is a combination elegance and commercial civilizations is a wise investment because, in a few future years, there is a hope of high capital gain. Invest for your better tomorrow as it's a legacy for the next generation.
So, if you are part of the same crowd looking to invest in instalments in Lahore's new residential projects in 2022, contact INVEST LAHORE now!