Importance Of Best Housing Schemes
In Pakistan, Many residential real estate projects are established day by day to meet the residential demands of the increasing population. These residential societies are a great option for investors to invest in the real estate market for passive income. In this article, you will read about the best housing schemes in Lahore on instalments 2022.
Now, people want to live in a community rather than a town. There are several reasons behind it such as society being safe from security issues, having a civilized community, availability of basic and luxurious facilities and much more which one can't acquire in a town. This is why the need of societies is getting higher day by day, especially in Lahore.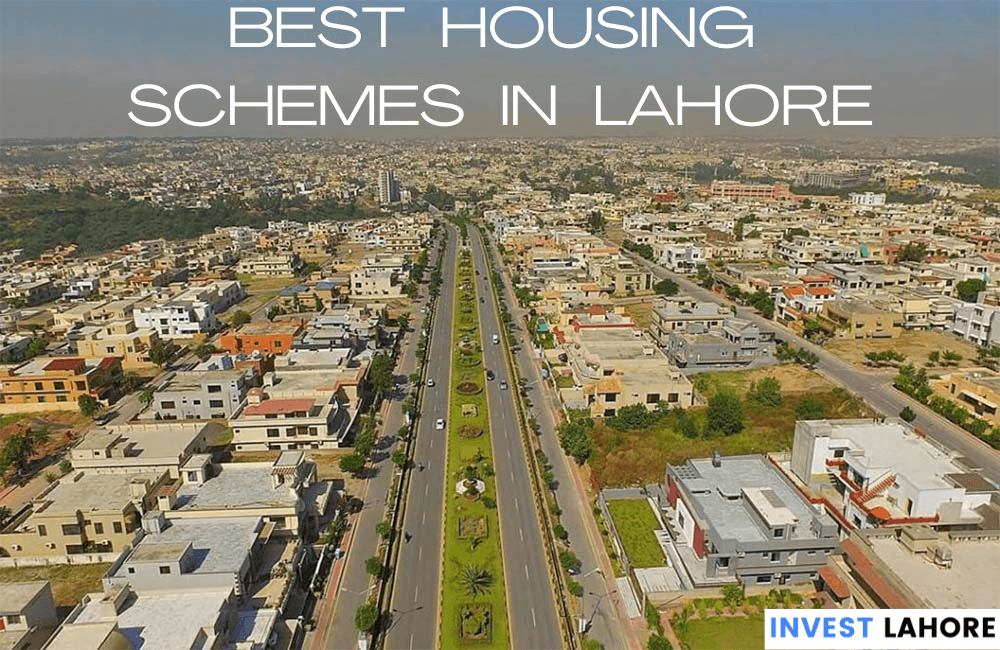 Because of the many housing societies, people have confusion in their minds that where they should invest and which investment can lead to high profits and returns.
So, INVEST LAHORE gives you some perfect and economical investment advises and opportunities.
Lahore City Housing Schemes
Lahore is the capital of the province of Punjab. It is also known as the 'City of Gardens' because of its many parks and gardens. This city is known for its rich culture and lively atmosphere.
Lahore has a unique place in the real estate industry business in Pakistan. Lahore's real estate market is extending at a very high speed and is offering many budget-friendly investment options to investors. From luxury to budget-friendly options, all types of investment options are available in Lahore.
People want to live in Lahore city due to the availability of every basic to luxury amenities and world-class facilities. From education to entertainment, all facilities are available here that attract the people from other areas to live and invest here.
Best Housing Schemes In Lahore On Instalments 2022
People might not always have enough money or savings to purchase a house as a whole. For people on a tight budget, the properties that are available in instalments are a huge help. They can put down the initial cost and pay off the rest in simple instalments over time with this lesser budget.
These are some advantages to think about while investing in real estate. Instalments provide a unique way to begin investing in property for long-term financial benefits for those with limited budgets or savings.
Following are the best housing schemes in Lahore having all the basic and luxurious amenities and ideal for investment:
Al Kabir housing society (Kings town).
Royal Residencia.
Lahore Smart City
Lahore Smart City is the most famous and first mega residential and real estate project emerging in the landscape of Lahore. Lahore Smart City is listed as the 2nd smart city project in PAKISTAN (the first one is Capital Smart City Islamabad),5th in ASIA and the 22nd project in the world.
Lahore Smart City is known one of the most best housing schemes in Lahore since it plans to engage you with brilliant smart facilities in the smart world.
Owners & Developers
Lahore Smart City is the joint venture between HABIB RAFIQ Pvt. Ltd.(HRL) and FUTURE DEVELOPMENT HOLDING Pvt. Ltd.(FDHL) and Surbana Jurong has designed its masterplan.
Location
Lahore smart city is located at the vibrant EASTERN BYPASS LAHORE which is accessible through Grand Trunk Road(GT ROAD) and Lahore Sialkot Motorway.
Blocks & Sizes Of Plots
The society is divided into executive and overseas blocks having plots of 5 marla, 7 marla, 10 marla, 12 marla and 1 kanal.
NOC
Lahore smart city has an approved NOC from the LDA (Lahore Development Authority).The first possession date of the society is almost announced.
Unique Features
The society has distinguishing state of the art amenities other than the basic facilities that are:
Silicon Valley.
Pink Ribbon Hospital.
Madame Tussaud's Pakistan.
Food and Tech.
Pakistan's Largest Theme Park.
Payment Plan Of Lahore Smart City 2022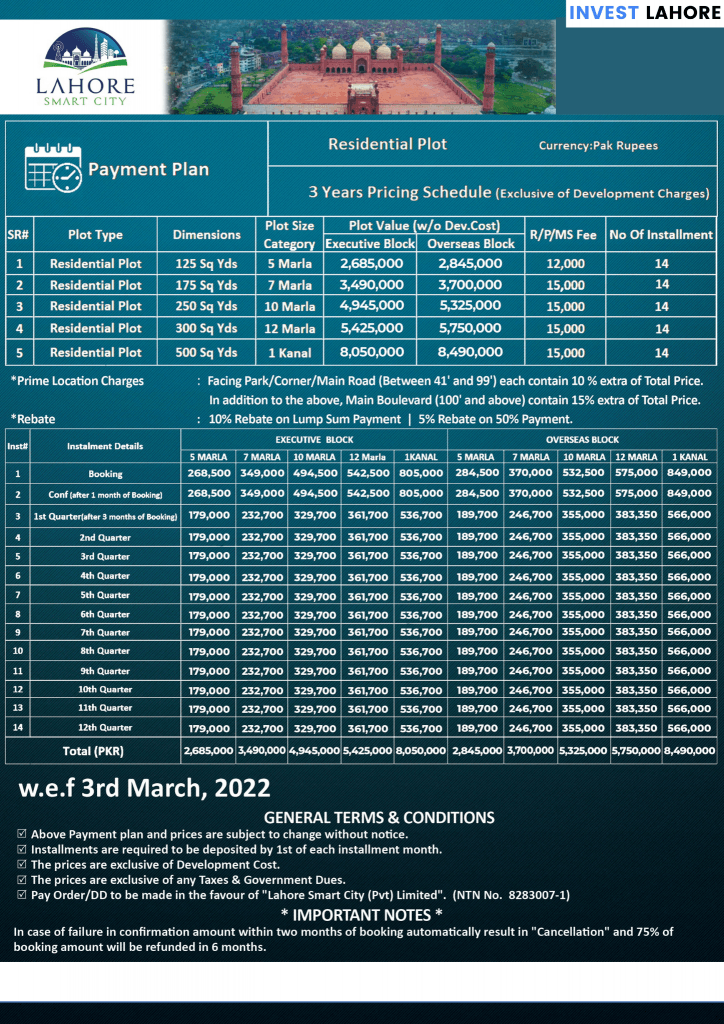 Park View City Lahore
Park view city Lahore is an iconic housing community and a commercial project that is easily available on easy instalments. This housing scheme is named as PARK VIEW CITY because the society is surrounded with beautiful landscapes and enchanting scenic parks that adds charm and fascination to the entire community.
That is the reason Park View City is viewed as one of the best housing schemes since it gives you exceptionally near nature climate, scenic view & astonishing landscapes in this occupied and hustling busy daily life schedule.
Owners & Developers
"VISION GROUP" are the owners and developers of society who have planned and designed each and every aspect of the society.
Blocks & Sizes Of Plots
Park view city have almost 13 blocks divided into different sizes of plots like 3.5 marla, 5 marla, 6 marla, 10 marla, 1 kanal. All the blocks have different payment plans.
Location
Park view city is situated on the Lahore-Multan road. It is situated just 3 Km away from the Thokar Niaz Baig Flyover and Canal Road. DHA, Bahria town, Johar town, Eden Gardens, and EME Housing Scheme lie in the proximity of this housing society.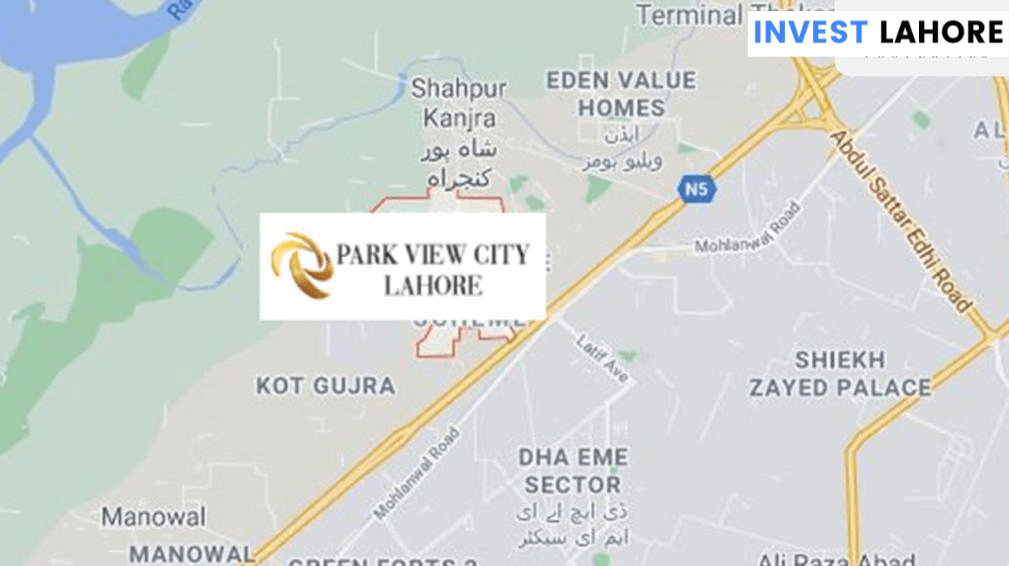 NOC
Park view city has a valid NOC which is approved by the LDA.The society has all the basic and luxury facilities and amenities that an investor can wish in a society.
Payment Plan Of Park View City Lahore 2022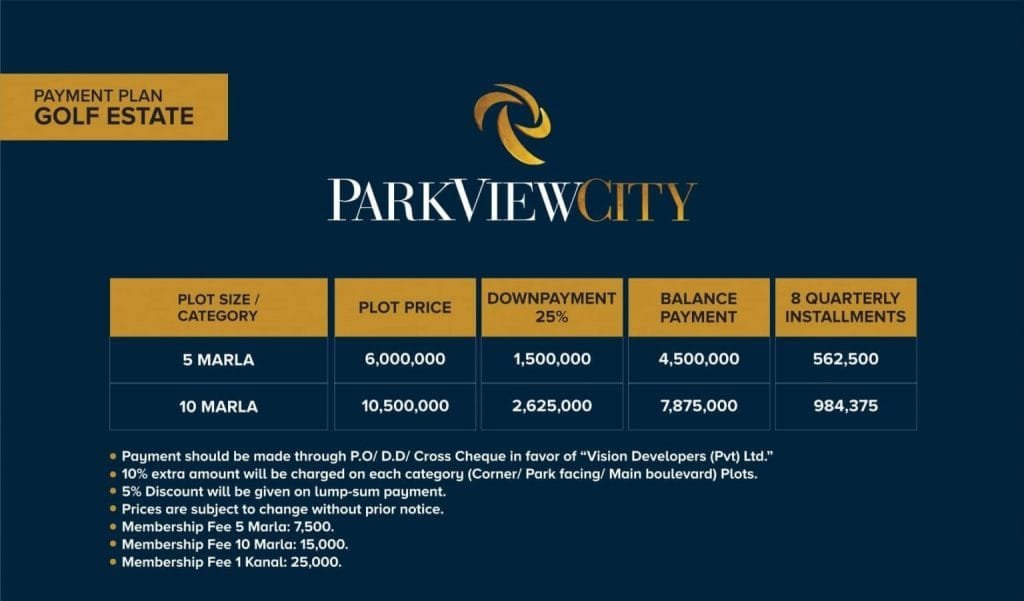 Al Noor Orchard Lahore
Al Noor orchard is a beautiful and magnificent housing project that is easily available on affordable instalments. Al Noor Orchard entrance is designed in an Egyptian way to make it attractive and different among all other best housing schemes. This society has a variety of Blocks and covers a very huge amount of land divided in different blocks named as:
Al Noor Orchard Block A
Al Noor Orchard Block B
Al Noor Orchard Block C
Al Noor Orchard Block D
West Marina
West Marina Executive
Marina Sports City
Owners & Developers
AL JALIL DEVELOPERS are the town planners and developers of Al Noor Orchard Lahore who have designed each and every aspect of the society repulsively back in 2018. Al Jalil developer has set a benchmark in the infrastructure and real estate industry of Pakistan.
Location
Al Noor Orchard is located in the heart of Lahore on key Sharaqpur road, a few minutes drive away from Al Jalil Garden and very near to Faizpur Interchange and Al Raziq Garden.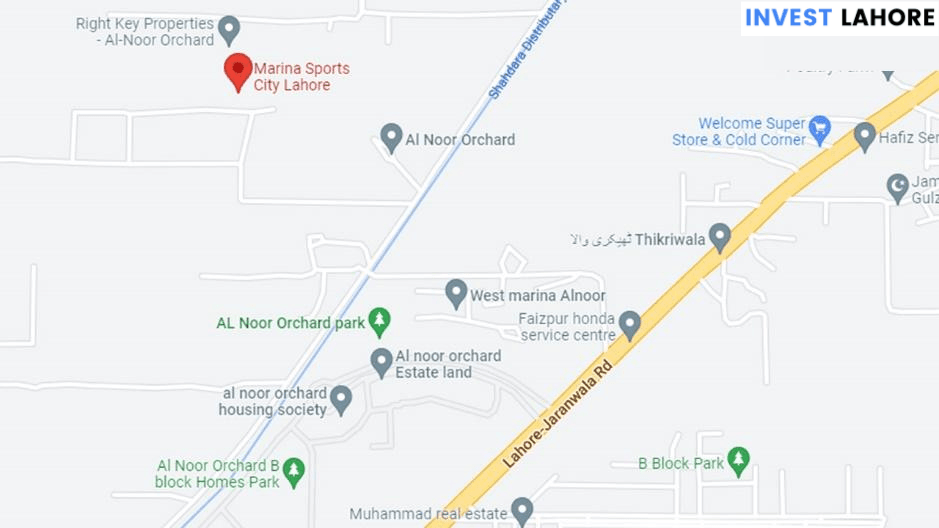 Blocks
Society has a great popularity rate among people that'swhy the developers have divided the housing scheme into A,B,C,D, WEST MARINA, WEST MARINA EXECUTIVE and MARINA SPORTS CITY blocks. The latest blocks are designed by singaporean company SURBANA JURONG. To read more about marina sports city click link:
Sizes Of Plots
Al Noor Orchard is a international standard project in west Lahore that is available on 5 year easy instalment plan with minimally 10% booking amount. The society itself offers both residential and commercial plots. Residential plots are available in the size of 3 Marla ,5 Marla ,10 Marla and 1 Kanal.
NOC
This residential society is a great option for low budget people who want to live their dream life because this project is totally approved and has NOC from the LDA.
Payment Plan Of Al Noor Orchard
Al Kabir Town Phase3 (Kings Town)
King town Lahore fulfils all the international standards of the way of living designed and planned by incredibly famous architects, designers, and specialists. This society comes under one of the best housing schemes in Lahore on Instalments, providing all the state of the art amenities in an affordable budget.
Kings Town (Al Kabir Town phase 3) is situated at main Raiwind Road Lahore near Bahria Orchard and ring Road Lahore.
Owners & Developers
Kings town is a newly emerging project by the most trusted and reputable developers AL KABIR DEVELOPERS. Al Kabir Developers have first victoriously executed the Al Kabir town phase 1 and phase 2 and now presents Al Kabir town phase III under the name of "KINGS TOWN RAIWIND ROAD LAHORE".
Location
The society is situated at main Raiwind Road Lahore near Bahria Orchard and ring Road Lahore and few minutes drive away from lake city housing scheme, DHA and AWT sui gas phase 2. Raiwind road is the main landmark and have almost everything nearby needed for a standard living.
NOC
The society has an approved No Objection Certificate (NOC) from Lahore Development Authority (LDA). The investors have a option to check the NOC of any society online from the website of LDA.
Blocks & Sizes Of Plots
Originally, society has only launched the sector A, after the great success rate of sector A, sector B of kings town housing society Lahore was also launched. Kings town offers residential plots of 3 Marla and 5 Marla and commercial plots of 2 Marla and 3 Marla in sector A. In Sector B, offering 3 and 5 Marla residential plots and 8 Marla Commercial plots on 3-4 years installments plans. Sector A also offers 5 Marla homes with three different floors as separate units.
Payment Plan Of Kings Town 2022
3 Marla
Total Price = Rs. 2,700,000/-
Booking = Rs. 300,000/-
Monthly Installment = Rs. 2,7000/-
5 Marla
Total Price = Rs. 4,500,000/-
Booking = Rs. 700,000/-
Monthly Installment = Rs. 4,8000/-
Full-constructed homes
5 Marla houses = Booking starts from Rs. 600,000/-
4-year installment plan.
Royal Residencia Lahore
As the name of the society depicts its characteristics that a residential society which provides you royal living style and environment. Royal Residencia Lahore is a one-of-a-kind and well-designed building that offers inhabitants world-class amenities and outstanding features at a reasonable price that is the reason that the Royal Residencia is considered one of the best housing societies in Lahore.
NOC
Having approval from the concerned authorities adds value to the project. Royal Residencia is approved by LDA under the following reference number:
LDA/DMP-II/6571
Location
Royal Residencia Lahore is at a prominent site in Lahore, along the ring road and on the new defensive road in Model Town.The location of Royal Residencia Lahore is very attractive and easy to access.Millat Employee Housing Society,DHA Rahbar PhaseXI Housing Society are the main societies nearby the royal residencia.
Blocks & Sizes Of Plots
Royal residencia Lahore offers a huge variety in sizes of plots both in residential and commercial phase.Residential plots are available in the size of 6 marla ,8marla and 12 marla. Commercial plots are available in the sizes of 4 marla, 6marla, 8 marla and 12 marla. The society is also offering residential villas of different layouts and 4 marla, 6 marla, 8 marla and 12 marla sizes.
Payment Plan Of Royal Residencia 2022
Royal Residencia is a golden opportunity for investment. The society is offering a simple payment plan, as well as property pricing that are simply reasonable.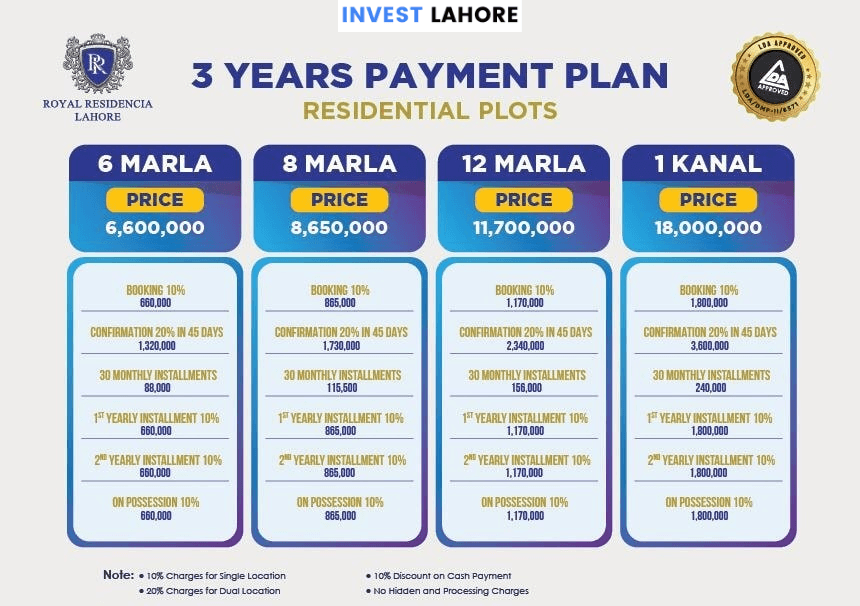 Note For Investors
There is an important note for investors and clients of real estate industry that always verify NOC of any housing society before investing. You can check the NOC from the registered authorities online now on the website of LDA.
What Does An Investor Look For While Making An Investment
Here's a look at some of the most important things to consider if you plan to invest in the real estate market.
Location of the plot.
Value of the plot.
Area of the plot.
Builder verification.
Title deed verification.
Necessary approvals (NOC) by the local body.
Investment Purpose and Investment Horizon.
Benefits Of Plots On Instalments
There are various ways you can take advantage of buying plots on instalments. You can leverage your position and invest in bulk. Just like speculative trading, you need to formulate a plan to include:
Expected appreciation of the plots in near future.
How long you are able to hold the properties without draining all your cash?
A formidable sale planning on profit/premium.
If your first strategy doesn't work, you will have a backup plan.
All of this appears to be positive, but the problem with such an investment is that developing cultures need a decade or more to properly mature. If you are a wise investor, you may be able to profit from investment/speculative bubbles during this time period.
Conclusion
According to the New York Times, Lahore is the top tourist destination in the world, and more and more people are becoming interested in this provincial city that is generating real estate headlines for all the right reasons.
Above stated some of the popular and beneficial housing societies for living and investing. So, if you are part of the same crowd looking to invest on instalments in Lahore's new housing complexes in 2022, contact INVEST LAHORE now!